Giving someone access to your account, and the right to operate it, is an important decision but it could be essential for your future wellbeing.
It could also give you and your nominated person peace of mind that everything is being looked after. There is also help available should you lose mental capacity and someone is required to be appointed on your behalf.
There are different types of access:
Temporary Support for transactions and account management
Power of Attorney & Court of Protection
Temporary Support for transactions and account management
Is it possible for somebody else other than account holders to transact on my account on my behalf?
Yes, in order for a third party transaction to be processed in branch, an Authority to Withdraw form (available in branch) is required, and must be completed by the account holder(s).
If you do not have access to a form, a letter of authority from the account holder can be accepted. The letter will need to state the third party's name who is making the transaction and we will also require proof of identification for this person. Please ensure the letter states the account holder's name and address, the account number, the amount required and also ensure that the letter is signed and dated. Cash withdrawals are limited to £100, but there is no stated limit for cheque withdrawals. Where a cheque withdrawal is requested, this will be posted to the account holder and also the passbook / passcard.
We are able to speak to another person on an account holder's behalf over the telephone provided we have been able to confirm data protection security with the account holder.
This security measure would be required each time a telephone call is made.
Power of Attorney & Court of Protection
Power of Attorney is a legal document where one person (the donor) gives someone they trust (the attorney) the right to make decisions on their behalf and in their best interests. It can only be set up whilst the donor still has mental capacity to make decisions.
The Office of the Public Guardian polices the activities of Attorneys, Deputies & Guardians who act on behalf of an individual who lacks capacity to make their own decisions.
We have developed a helpful guide, which explains in more depth Power of Attorney, Court of Protection and other aspects of third party support.
Additionally we have collaborated with The Co-op* who have provided a helpful guide and, should you chose to, they will support you through an application to the Office of Public Guardian to register a Lasting Power of Attorney (LPA).
In partnership with Newcastle Building Society (coop.co.uk)
An application to become a Deputy on behalf of someone is necessary when they lack mental capacity and a Power of Attorney was not set up prior to this occurring.
This means they cannot make a decision for themselves at the time it needs to be made. They may still be able to make decisions for themselves at certain times.
People may lack mental capacity because, for example:
they've had a serious brain injury or illness
they have dementia
they have severe learning disabilities
As a Deputy, you'll be authorised by the Court of Protection to make decisions on their behalf
The Court of Protection have guidance available for you should you wish to learn more about the application process and what is entailed:
Deputies: make decisions for someone who lacks capacity - GOV.UK (www.gov.uk)
The services promoted on this page are not regulated by the Prudential Regulation Authority nor the Financial Conduct Authority.
To enquire about registering Power of Attorney or Court of Protection on behalf of an existing customer or to make an application for a new account please call us or visit us in branch.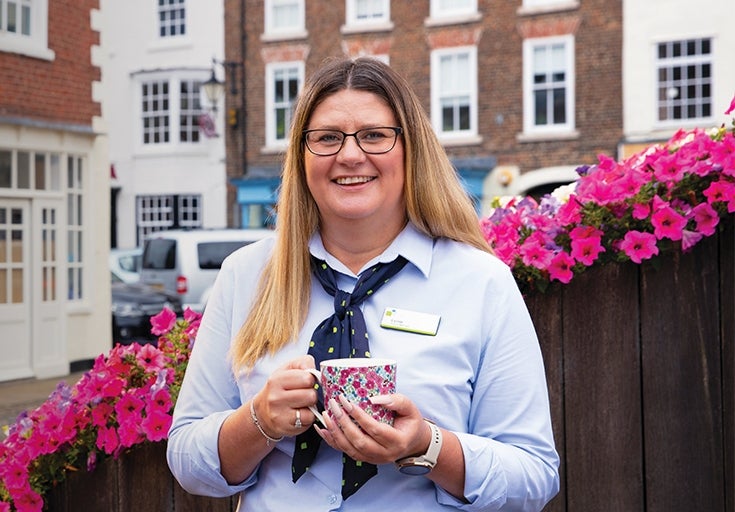 Need some help?
Pop in to your local branch or give us a call, we're always happy to chat.
Our lines are open Monday to Friday from 8am - 6pm. We're closed on Saturdays, Sundays and bank holidays.
*The Co-operative Legal Services and Co-op Legal Services are trading names for Co-operative Legal Services Limited, Company Number 05671209. Co-op Legal Services is authorised and regulated by the Solicitors Regulation Authority under registration number 567391. The registered office is 1 Angel Square, Manchester M60 0AG. The professional rules are set out in the SRA Standards and Regulations
A list of the Directors is available for inspection at our registered office. VAT Number 403314604
In Scotland and Northern Ireland different laws apply; Co-op Legal Services can refer you to an approved panel for most services. Terms and conditions apply. If you'd like to see them, just ask.
All legal documentation is prepared for you by Co-op Legal Services.
Newcastle Building Society is an introducer to Co-op Legal Services for estate planning services. Newcastle Building Society will receive a fee for referrals to Co-op Legal Services.