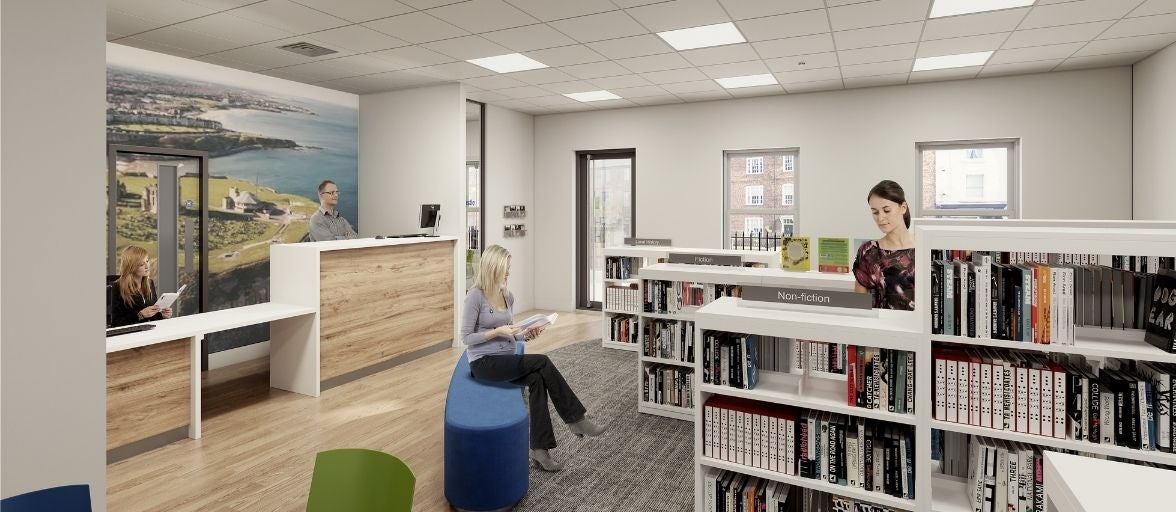 Plans to locate a building society branch as part of a local library are moving forward in the town of Tynemouth on the North East coast.
Proposals to demolish and reconstruct the existing Library building, which was closed last year after serving the community for 70 years, have been submitted by North Tyneside Council, who are consulting with local people about the new, modern building that will take its place.
As well as a new library sharing the same space as the building society's proposed community partnership branch, the proposals include the construction of six high quality residential apartments.
While many banks continue to reduce their branch network, Newcastle Building Society is pursuing an innovative branch strategy that seeks to flex its presence to the needs of communities who have suffered a complete or severe loss of local banking facilities. The strategy has seen it grow its retail customer base and it frequently offers its best savings deals through its high street branches.
Tynemouth is the latest in a series of innovative community branch concepts, which have seen Newcastle Building Society locate some branches at the heart of other community services, and in innovative ways based on strong partnerships and intelligent design. It is part of a long term commitment to providing accessible face to face financial services and financial advice across the North East, Cumbria and North Yorkshire.
In February 2020, Newcastle Building Society opened two new community partnership branches in community buildings in Hawes, North Yorkshire and Wooler, Northumberland. A branch within the library in Yarm in Teesside has been open and operating successfully for over four years.
Andrew Haigh, chief executive at Newcastle Building Society, said: "We believe high streets play a vital role in the heart of local communities and from our experience with our existing community partnership branches in Wooler, Hawes and Yarm, we are confident that the proposal for Tynemouth will deliver a vibrant new community space for residents.
"Community partnership branches give us the opportunity to be truly embedded within the community and to become part of the social fabric. We're looking forward to that same opportunity in Tynemouth and providing residents with an accessible and friendly range of face-to-face financial services in the town."
Councillor Bruce Pickard, North Tyneside's deputy mayor and cabinet member for regeneration, said: "The library has been a good servant to the people of Tynemouth for many years and we know how much our residents value its convenience and accessibility.
"But the building has really started to show its age in recent years and this project will see a modern facility built in its place, offering local people a wider range of services in much more comfortable surroundings.
"It will be lighter, brighter and more spacious, with improved accessibility for people with learning or physical disabilities. It will have an improved visual impact and will offer an expanded range of services through our partnership with Newcastle Building Society.
"I am very excited to see the redevelopment being brought forward as part of the council's commitment to invest in all parts of the borough to keep North Tyneside a great place to live, work, and visit."
The consultation on the plans runs until the end of February. For details visit www.northtyneside.gov.uk