Newcastle Building Society Community Fund
Providing grants to local charities across the North East, Cumbria and North Yorkshire.
Since 2016 our Newcastle Building Society Community Fund has provided more than £2.1m of financial support, benefiting local causes through grants and donations. Community funding makes a real difference in the areas where we're based, impacting thousands of people.
During the coronavirus crisis, we provided a £100,000 donation to the Community Foundation's Coronavirus Response and Recovery fund.
Most recently we've supported charities who are focused on employability, food poverty, housing security, cancer support and hospice care.
Here's just a few of the great causes we've recently supported
Haltwhistle Swimming and Leisure Centre
£2,500 to heavily subsidise the cost of a training course for 14 lifeguards to be recruited.
Haltwhistle Swimming and Leisure Centre – Community Grant 2021
Haltwhistle Swimming and Leisure Centre has been able to subsidise the training costs to train and employ new lifeguards in time for their re-opening earlier this year, following a grant from our Community Fund at the Community Foundation Tyne & Wear and Northumberland.
"This sort of detailed, intensive training naturally comes at a cost, but the generous support we've had from the Society will make it much more widely accessible across our community and will open up new local employment opportunities that might otherwise have been out of reach for many."
Maxine Wilson
Manager, Haltwhistle Swimming & Leisure Centre
Smart Works
£2,688 to help women get back into work, and expand their service.
"The positive impact on our virtual service users has been clear to see right through the year, and we know there's going to be even greater demand for our help in the coming months. Without this support, we wouldn't have been able to cover the costs of making this a permanent part of the Smart Works service and we want to use it as a platform to keep developing what we offer to even more women around the North East."
Nathalie Bouleau Chabot
Business Development Lead, Smart Works
Fighting All Cancers Together (FACT)
£3,000 to help meet the costs of providing support to those affected by cancer.
"Speaking as both a service user and a volunteer, I know just how much of a difference FACT makes to the lives of hundreds of North East families every year. The additional support we've been able to provide to vulnerable people this year has been so well received, and the generous funding that the Society has now provided will help us meet the costs of delivering all the different services we offer."
Ruby Harper
Service user and volunteer, FACT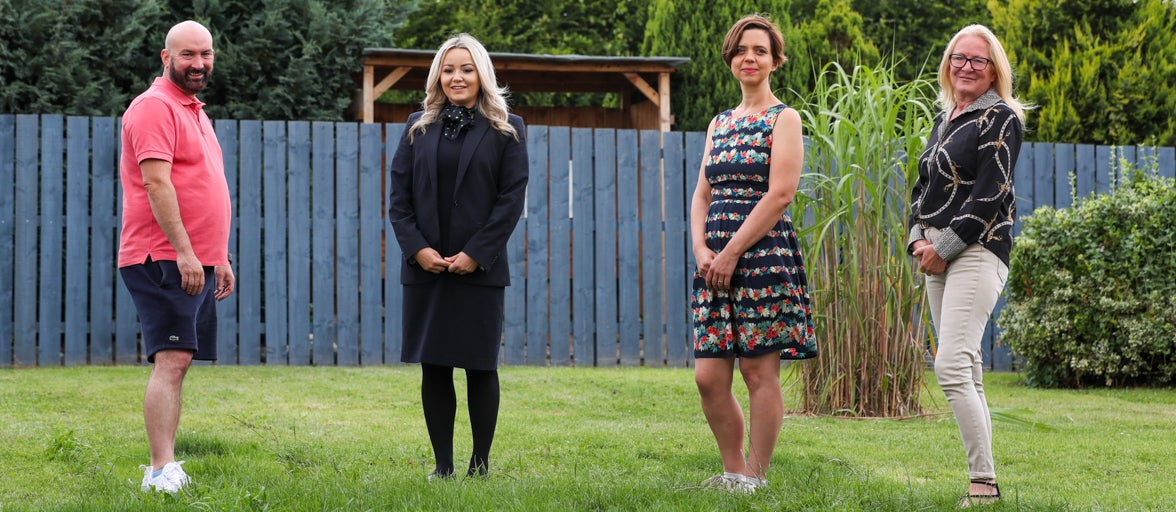 Our Community Fund grants
Our Community Fund grant nominations are back open.
Our latest round of community grants
Take a look at the most recent grant recipients and the amazing work they do across our region!