The Sir Bobby Robson Foundation funds the early detection and treatment of cancer, and clinical trials of anti-cancer drugs.
Celebrating 10 years of support
Over the past decade we have contributed more than £3m to their life-changing work. To mark that milestone and the honour of being part of Sir Bobby's 'Last and Greatest Team' we came together to make a special film to share the story of Rebecca and Keith.
Some viewers may find some of this content upsetting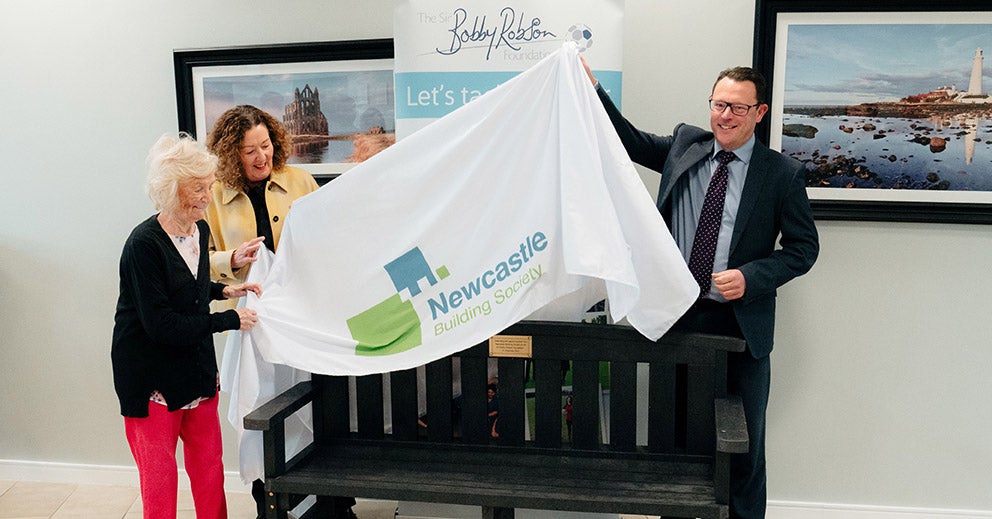 "From the very beginning, our relationship with Newcastle Building Society has been a very close partnership. Their support has had an extraordinary impact for the Foundation and has been nothing short of magnificent. I know Bob would be absolutely amazed by everything they've done for us and everything they've helped us achieve – it's teamwork at its very best."
"These trials are going to help so many other people down the line and it's vital that they're funded - simply put, without the Sir Bobby Robson Foundation, I wouldn't still be here."
Information and Support
If you have been affected by any of the issues raised in the film, there are organisations that can help.
More about the Sir Bobby Robson Foundation
As well as benefiting cancer patients from across the North East and Cumbria it also significantly contributes to the global fight against the disease.
We're long-term supporters of the foundation, having donated a total of more than £3m since it launched.
The foundation's work includes clinical trials of new cancer drugs at the Sir Bobby Robson Cancer Trials Research Centre at the Northern Centre for Cancer Care in Newcastle. Our support helps fund a Trainee Specialist Cancer Research Nurse there, part of the team delivering the vital clinical trials.
Visit the Sir Bobby Robson Foundation to see the great work the team do!