As signatories to the Women In Finance Charter we have pledged our support for gender balance across financial services.
What is the Women in Finance Charter?
The Charter is a commitment by the Government and signatory firms across the finance sector, to work together to build a more balanced and fair industry and to create gender balance, particularly at mid and higher levels across financial services firms.
When we signed up to the Charter in 2020 we had 34% female representation in senior management (which includes our Board, Executive Committee and Executive direct reports). We set a target of 40% to be achieved by January 2023.
We exceeded that target by September 2021 (43%) and as of September 2022 we have 47% female representation in senior management.
What are we doing?
This commitment is part of a package of measures being implemented, each designed to improve gender diversity across senior levels of our organisation.
In 2019 we launched a number of focused initiatives across the Society to deliver on gender diversity improvement. These include our ongoing Women in Leadership Working Group work with the Employers' Network for Equality & Inclusion, and work supporting Women onto Boards.
We want everyone to experience that their potential is not in any way limited by their background, gender, age, race, disability, religion or sexual identity. Our focus is on ensuring this is the case for all our colleagues in our Society.
David Samper, chief financial officer and executive sponsor for Women in Leadership, said: "I believe that by making Newcastle Building Society a more balanced and diverse organisation we're making it a more creative, productive and enjoyable place to work.

"And by building a fairer and more inclusive workplace, we're becoming more reflective of our communities, and better able to support the needs of our customers and the places that we serve.

"We set ourselves stretching targets so I'm pleased with the progress we're making on our mission to embed a culture which promotes gender equality. There is much more to do but with a significant package of measures in place and a mindset which promotes constructive challenge, I'm confident we'll continue to make meaningful progress."
Female talent case studies
NSSL Operations Director, Catherine Lindsey
After joining the customer service industry aged 19, Catherine spent 9 years with GE Capital Consumer Finance, working in both full and part-time positions and had two children before taking voluntary redundancy to spend more time at home with her son. She then went on to work in senior operational and customer experience roles at Hermes and Hitachi Capital Consumer Finance before joining Newcastle Strategic Solutions in in January 2022
Within her role as operations director, Catherine is responsible for leading the operational teams at NSSL, developing the strategy with senior management teams, working with clients to deliver great customer service, and building the right people strategies for colleagues to create a great place to work and provide careers for our local communities.
"It's really important to me that we champion and support women in the workplace and recognise some of the specific challenges we can face, to enable us to achieve our aspirations and potential. I'm really proud of the career that I have, given that I left university without completing my degree. I try to champion what can be achieved through doing what you enjoy, combined with hard work and dedication, and not being afraid to take a calculated risk."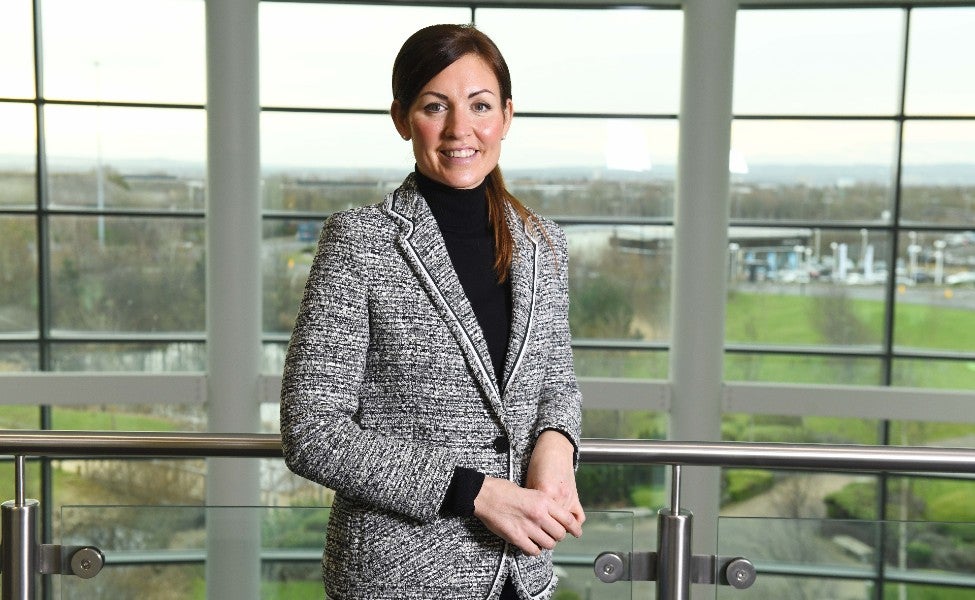 "I am incredibly proud of being a mum and I hope that I can be a good role model to my children. I have to work hard every day to try and balance the different challenges of my career and my children. It also matters a great deal from a personal point of view having had a miscarriage, post-natal depression and now entering the peri-menopause, to work for an organisation where we can play an active part in highlighting the challenges that women can face to make positive change for the future."
Chief Information Officer, Manila McLean
Manila joined Newcastle Building Society's technology subsidiary, Newcastle Strategic Solutions, as its digital director, following 10 years as head of digital at Tesco Bank. In early 2020 she was appointed to the Society's executive team and took on the role of chief information officer.
Along with a number of other female colleagues, Manila is part of the Women on Boards membership group, which helps breaking down the barriers to entry to the boardroom and build a pipeline of board-ready women.
Manila is passionate about developing female talent within technology and the potential for the future of the industry in our North East region.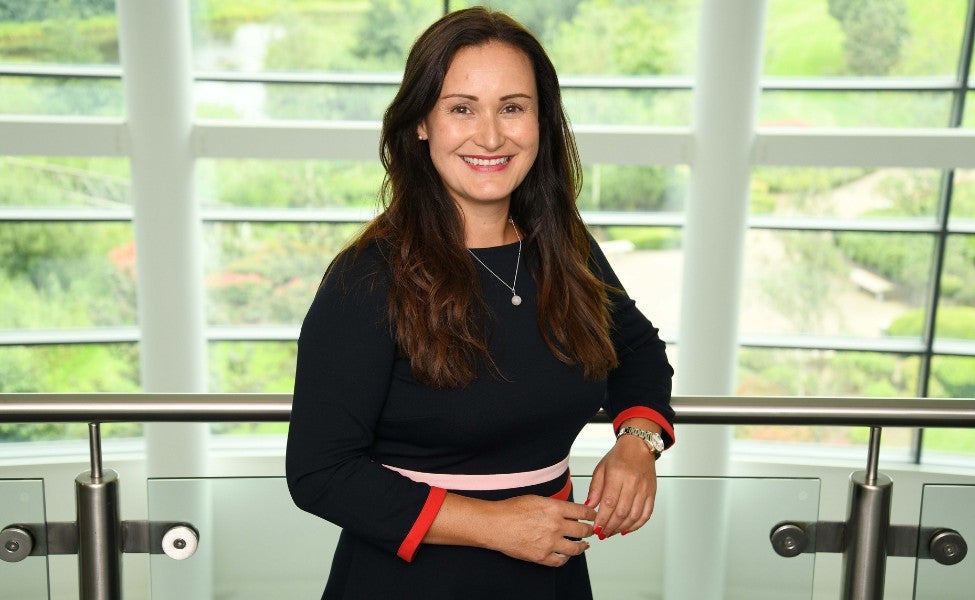 "We're blessed with a vibrant tech scene but we need to continue to work together to harness that potential and ensure we attract and retain the top digital and tech talent."
Stevie McLaren, People Development Partner
In Stevie's role as people development partner, she works with senior managers to support the delivery of the People Development Strategy as well as the development and implementation of learning interventions. Stevie also manages and develops the talent programme to support the delivery of business area's aims and objectives.

Having left university with a degree in musical theatre, Stevie applied for a role as a branch customer adviser on the recommendation of a friend.

"I've had some amazing opportunities for personal and professional development throughout my eight years, I am now a qualified coach, qualified psychometric practitioner, I've had three promotions and am still being challenged to learn new things every day.

"I'm proud to be chair of the Women in Leadership Network which is something I'm very passionate about. In the short time the Network has existed we have grown our members, solidified our mission and strategic themes and made positive changes to existing policies. With the commitment from members and the support of our Society, I'm hugely excited about the things we will accomplish in the future."
Nic Erevik, Group Treasurer
As group treasurer Nic provides advice and decision making across treasury, risk and corporate finance matters on behalf of the Society.

She is part of the Society's Diversity & Inclusion Committee and one of a number of women in the Society who have joined the Women on Boards group.

Women On Boards helps its members make the right connections and career choices to take on a board role as a non-executive director, trustee or governor, or to get to the top within their company.

Following attendance at Women on Boards masterclasses, and having made connections as a result of the associated networking opportunities, Nic has subsequently taken up a position as a Board member of Rise and is also a board member of Difference North East.
Some of the steps we are taking across gender and wider diversity and inclusion matters:
Colleague led, Women in Leadership Group established
Colleague led Parent and Carers network and Menopause network
Ongoing participation in Women on Boards programme
Talent identification via objective methodology
Introduction of psychometrics for all senior appointments to reduce unconscious bias
Delivery of unconscious bias awareness as part of our recruitment and selection training and Team Insights sessions
Disability Confident Status
Time to Change Pledge signatories, supporting mental health
Embedding Mental Health First Aiders and Wellbeing Advocate Network
Executive level sponsors for Women in Leadership, Race, Social Mobility, Disability and LGBTQ+
The Prince's Trust and Newcastle United Foundation Partnerships – supporting through work experience, apprenticeship and graduate opportunities
Armed Forces Covenant Gold holder
Real Living Wage Foundation Employer
Engagement with Job Centres to support returners to work
Advanced Better Work Pledge Accreditation
Better Health at Work Gold Award
Partners with Walking With The Wounded to establish a bespoke recruitment pathway for ex-veterans and their families
Reverse mentoring in place for all Executives focussed on diversity and inclusion