Every mortgage customer is different, and whether you're a first time buyer or looking to remortgage with us, you could find that you need a helping hand at some stages of the mortgage application process.
Read the scenarios below to find out which stage of our mortgage process you're at, then refer to the relevant step of our mortgage application timeline to find relevant advice for you.
I want to know how much I can borrow on a mortgage with Newcastle Building Society. Go to step one
I want to know how much my monthly repayments will be. Go to step two
I already know how much you will lend me, and would like to know how to apply for a mortgage. Go to step three
I'm booked for a mortgage appointment and want to know what to expect. Go to step four
My offer on a property has been accepted, and I want to know what to do next. Go to step five
I've put in my full mortgage application and I want to know what happens now. Go to step six
Before applying for a mortgage with us, you'll need to find out how much you can borrow.
The amount you can borrow on a mortgage with us will depend on your individual circumstances, including your income and employment status, your typical monthly outgoings, the type of property you're looking to buy, and how much you have for a deposit.
To get an idea of how much you might be able to borrow with us, take a look at our mortgage affordability calculator.
This tool will give you a guideline for how much we might be willing to lend you, but it's not set in stone, so to get an illustration you will need to book an appointment with one of our qualified Mortgage Advisers.
Once you know how much you can borrow on a mortgage, you'll probably be wondering how much your monthly repayments are going to be.
To get an idea of how much you might need to pay each month, enter your details into our helpful mortgage repayment calculator.
This helpful tool will give a guideline for how much you could expect to repay each month, as well as allowing you to compare repayments across our full range of mortgages.
Once you have an idea of how much you can borrow and how much your repayments might be, please contact us on the number below to arrange an appointment with one of our Mortgage Advisers. 0345 606 4488, lines open Monday to Friday 8am - 6pm.
Now it's time for you to have a full mortgage appointment with one of our Advisers, either over the phone or via video call.
The appointment should take around 30 - 45 minutes in total. You will firstly discuss your eligibility with one of our friendly Mortgage Advice Coordinators. If your appointment is over the phone, the Mortgage Advice Coordinator will call you, so you don't need to worry about costly phone bills.
Your Mortgage Advice Coordinator will go through your current income and expenditure to determine exactly how much we can lend you. Although the exact documents required vary from case to case, it is useful to have the following documents to hand:
Your payslips from the last three months
Your bank statements from the last three months
Should you be ready to take the next step in the mortgage application process, your Mortgage Advice Coordinator will arrange for you to speak to one of our friendly Mortgage Advisers to discuss your application further.
Once your offer has been accepted on a property, you can then make a full mortgage application to us. At this point in the mortgage process, we will ask you to send us documents to support your application, including:
Bank statements
Payslips
Proof of address
Proof of identity
At around the same time as applying for a mortgage, you should choose a solicitor to handle the legal side of buying a home, including drawing up your contract, preparing transfer documents, performing Land Registry searches and making sure everything is legally sound.
Once you've put in a full mortgage application with us, the next step is for us to begin processing your application.
This will include a valuation being carried out on the property you are buying to ensure that the property is worth what you have agreed to pay for it. Once we've carried out all of our checks, we'll be in touch to make you a mortgage offer. A copy of the offer will also be sent to your solicitor.
Once the mortgage application process has been completed, you'll need to sign and exchange contracts, arrange buildings insurance and prepare for the move.
You can find more information in our full guide to the house buying process, which covers all of the stages of buying a house, from saving for a deposit to moving in.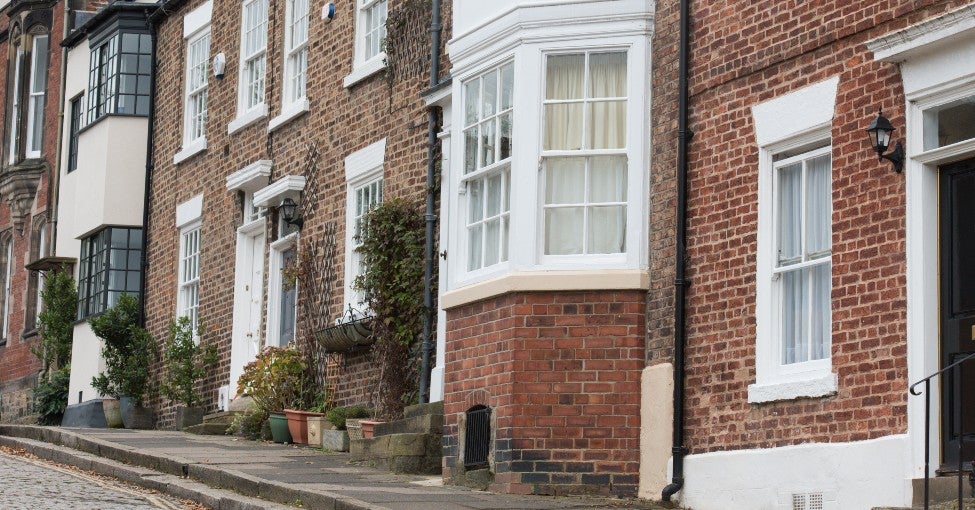 The adviser was very helpful and gave a great service. She was able to answer all my questions and provided me with plenty of information.