Helping people own their home is one of our biggest priorities.
We are committed to providing products and services to support you, our valued customer, in making home ownership a possibility.
Our Joint Mortgage Sole Proprietor (JMSP) mortgages use the income of a family member in order to increase your borrowing capacity. By combining your income with that of a family member means you can borrow more.
JMSP allows one family member to be added to the mortgage in order to support a single occupying borrower, meaning there can be two borrowers named on the mortgage. The ownership of the property however would be solely in the name of the occupying borrower.
For the avoidance of doubt a family member is defined as a close family relative, normally a parent / step parent or child.
A personal service
Throughout your mortgage journey with us, from helping with affordability through to issuing the application, you have one dedicated point of contact. All of our team are friendly and personable and you will have direct access to them.
Flexibility and individuality
Your application isn't reviewed by a computer; we have a team of underwriters who work closely with your mortgage adviser to review your personal situation and circumstances. This allows us to be flexible and efficient when making a decision.
Home insurance
SmartQuote is an easy and fast way to get a home insurance* quote. Answer five simple questions and SmartQuote does the rest. By using publicly available data sources, SmartQuote gives us all the information we need to give you a quote on the spot.
FAQs
Who is a family assisted mortgage suitable for?
Adult children whose income will rise in the future and for a short time need the support of a family member to get onto the property ladder.
Older borrowers whose circumstances have changed and require the support of a family member to continue to live independently.
Only the occupying borrower will be listed as the legal owner on the title deeds.
Whose name will appear on the mortgage?
The names of both the occupying borrower and the non-occupying borrower will be listed.
There can be a maximum of two borrowers named on the mortgage including the non-occupying borrower however this person should not reside in the property.
What happens if there is a change in circumstances?
If your circumstances change and you wish to remove the non-occupying borrower from the mortgage then we will happily consider any requests.
Any requests to transfer the non-occupying borrower from the mortgage will be considered providing the remaining party meets all aspects of our lending policy at the point of application and their income is sufficient from an affordability perspective to support the loan in their own right (a fee may be charged to cover our administrative costs).
Any changes to either borrower's circumstances does not change their full financial liability towards this mortgage. This includes and is not exhaustive to:
The death of the occupying borrower will result in the non-occupying borrower continuing to have full responsibility to make mortgage payments until the property is sold.
If either party retires, loses their job or reduces their income then any shortfall is the responsibility of the other borrower even if that is the non-occupying borrower.
Changes to health which may impact on the occupying borrower being able to make repayments will fall to the responsibility of the non-occupying borrower.
Any family dispute that may occur between the two parties does not subsequently mean that the responsibility to ensure payments are maintained is absolved.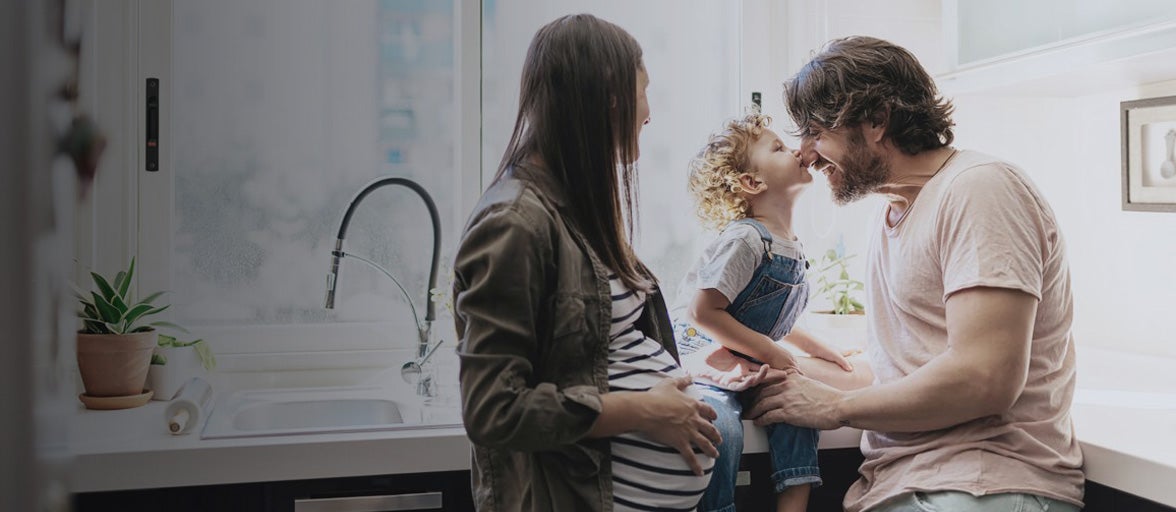 Important things to consider
Both the occupying borrower and non-occupying borrower are jointly and equally responsible for the mortgage. This means that if any party is unable to pay the mortgage for any reason then both the borrower and non-occupying borrower are entirely responsible for both a) the mortgage repayments and b) repayment of the entire mortgage balance.
Joint responsibility also extends to ensuring that there is a suitable buildings insurance policy permanently in place and also general maintenance and upkeep of the property.
Being part of any mortgage means your borrowing capacity may be affected and, depending on circumstances, there may also be implications to Capital Gains and Inheritance Tax amongst others. It is therefore recommended that the non-occupying borrower seeks independent financial and legal advice prior to taking out the mortgage.
The solicitor appointed should not be the same solicitor responsible for the conveyancing work on the property. Any costs incurred for this advice would be payable by the non-occupying borrower. This will be a condition of the mortgage offer.
It is advised that you also consider the following points before making an application for this type of mortgage.
As the mortgage is a long-term commitment both parties need to be comfortable that any material changes to your financial circumstances will not impact on your financial ability to support this or any other borrowing.
This financial commitment will appear within any future credit searches.
Ready to arrange an appointment?
Complete our online form to request an appointment with one of our Mortgage Advisers.
Book an appointment
Apply for a mortgage today
Arrange to speak to one of our Mortgage Advisers.
0345 601 5533
Calls to 03 numbers cost the same as a call to a standard '01' or '02' landline number, even when calling from a mobile. Contact your provider for more information.
YOUR MORTGAGE WILL BE SECURED ON YOUR HOME. YOUR HOME MAY BE REPOSSESSED IF YOU DO NOT KEEP UP REPAYMENTS ON YOUR MORTGAGE