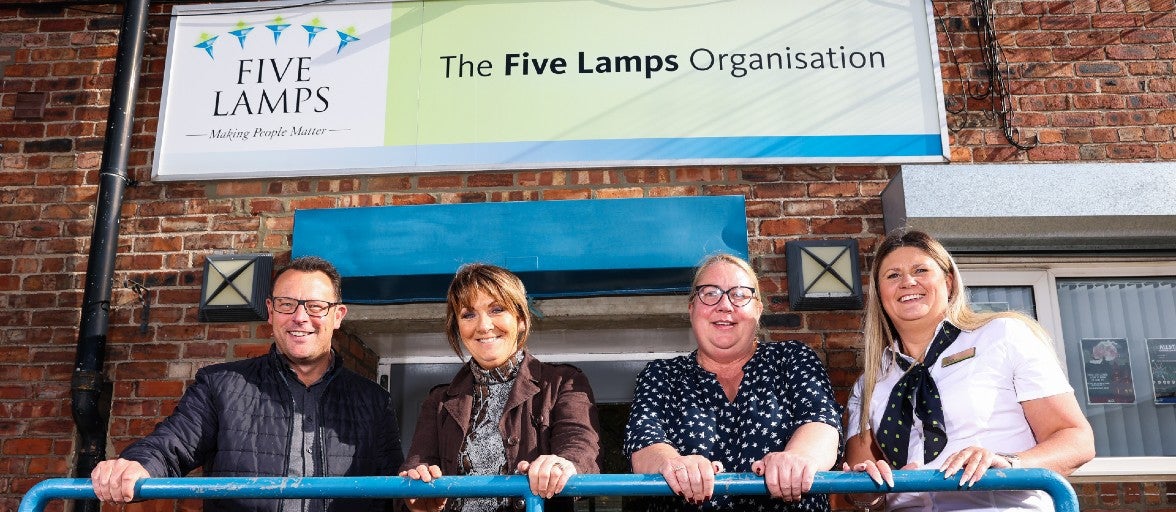 Download the press release here.
Teesside jobseekers are getting extra support in their search for work thanks to a new project from local charity, Five Lamps.
A £3,000 grant from the Newcastle Building Society Community Fund at the Community Foundation, will help set up and cover the running costs of Five Lamps' new project.
The Stockton-based charity works with a range of community organisations to identify local people who could benefit from extra employment support and then deliver individualised support packages to them.
So far, Five Lamps has supported people into the security, cleaning and gaming sectors – and has committed to its own project by hiring one of the participants as its new IT apprentice.
Nichola Storr, head of business development and assurance at Five Lamps, says: "We take a holistic view of the support that people in our community require, with addressing employability needs being especially important in the challenging cost of living crisis that we're all currently facing.
"When it comes to finding a job, each person's support needs are different. Our new scheme identifies what sort of skills development or training help each individual needs, how it can best be provided and what routes it will open up for them to get into work.
"We're pleased with the start we've made, but we want to do much more this year and will be looking to increase the number of candidates that we can help to get into work this year.
"The flexibility that this Newcastle Building Society funding provides means we can direct resources towards whatever support we think will best help our service users achieve their job ambitions."