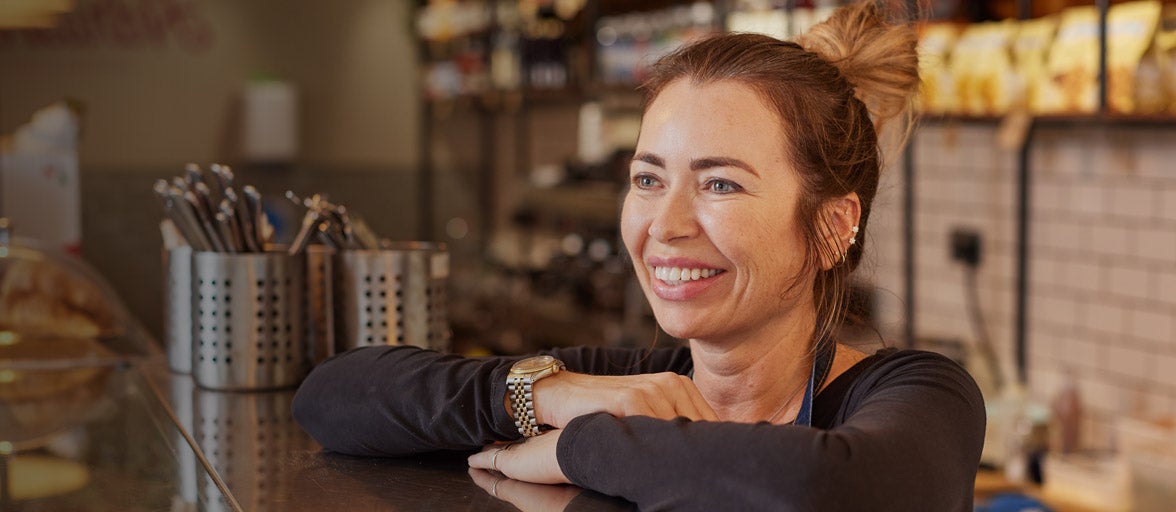 Deposit and withdraw cash - a Newcastle Building Society pilot for bank customers.
We're piloting OneBanx kiosks in our Gosforth and Knaresborough branches. The kiosks mean that small businesses and personal customers of any bank can deposit and withdraw cash from their current accounts.
With more than 5,000 bank branches closing across the UK since 2015 and more set to close this year, we're restoring access to cash in our communities and creating a blueprint for branches.
See how one small business on Gosforth High Street has been impacted by bank branch closures.
Branch innovation on Gosforth High Street
Rita Gray is the General Manager of Adriano's Deli on Gosforth High Street. Several bank branches have closed on the High Street, including two that Rita used.
Rita was forced to find the time to commute into Newcastle city centre whenever she needed to do any banking. The hour-long round trip wasn't something she could easily afford to do during her busy work schedule.
Rita says: "With so many bank branches leaving Gosforth, Newcastle Building Society's commitment to the High Street makes a refreshing change, and being able to use the OneBanx kiosk is a game changer for a small business like ours."
Not only is our Gosforth branch just across the road from Adriano's Deli, but having the OneBanx kiosk means that Rita can do all of her business and personal banking quickly and easily from one convenient location.