Faye joined the Society in 2016 and is now Durham's Branch Manager. She loves being located in Durham's city centre, enjoying the beautiful surroundings of her branch, "It doesn't get much better than working in Durham city centre; it truly is a beautiful city so in terms of best location we're definitely up there!" But she explains that it's her team that are the highlight, "What truly makes it special is the fabulous team; the relationship we have with our Members, and the level of service we continue to provide."
We asked Faye what brought her the most joy in her role at Newcastle Building Society and she said, "100% the people I work with. Newcastle have created a culture where everyone is working towards a common goal - connecting communities with a better financial future. We're all one big team and you sense that across the whole of the Society."
As more banks continue to close their doors, Newcastle's commitment to remaining on high streets across our heartland is inspiring. Faye is proud to manage the Durham branch, dedicated to the presence on the high street.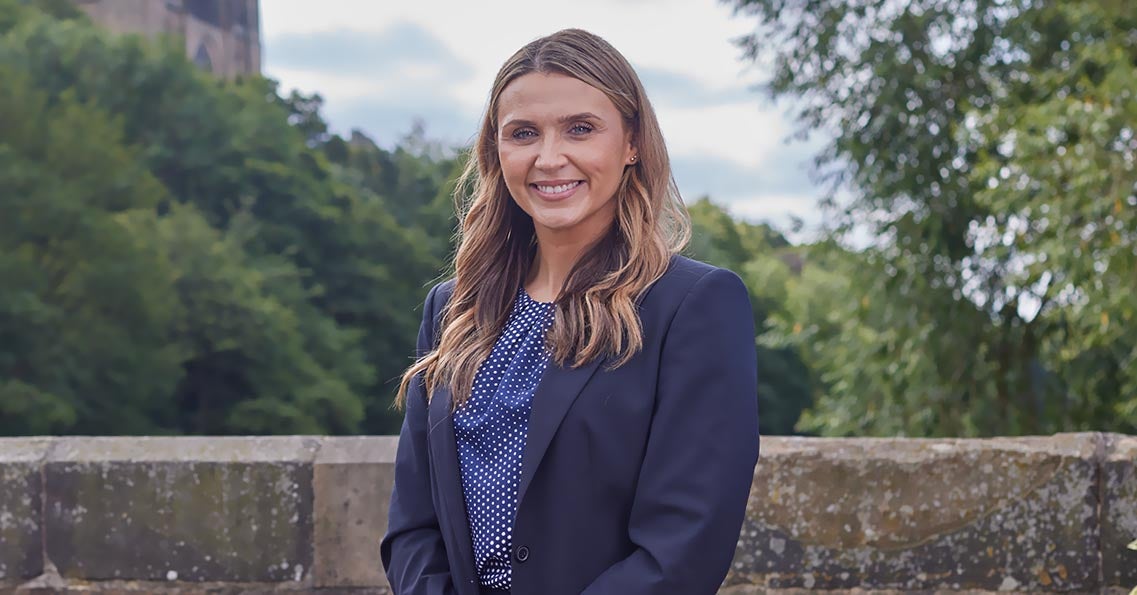 "The fact that our doors stay open is crucial to those who rely on us for face to face financial services. It's evident that there's still a need there by the amount of new members we're welcoming on a daily basis."
Faye looks fondly upon her initial interactions with the Society, "From my first interview I had the opportunity to learn about the Society's vision and how they were looking to make positive change in our local communities; committing to their members by remaining on the high street and providing face to face financial advice. The passion was evident, and I came out of the interview really hoping that I would be successful and become part of the journey, which thankfully I was."
Outside of work, Faye enjoys going for runs with her husband, "Well I wouldn't call it a hobby as yet, but my husband is an avid runner and he's trying to get me into it at the moment. I'm persevering and hoping the endorphins will arrive sometime soon!"
Faye looks forward to seeing how their community work will impact the local area. She also has a top tip for anyone wishing to save their hard earned cash, "It's never too early to start your saving journey, you are never too young to safeguard your future!"
Faye and her team can't wait to welcome you into the Durham branch soon.