For many first time buyers, saving for a deposit is believed to be the toughest part of the house buying process. According to research*, 83% of first time buyers in the UK said that saving for a deposit to buy a home was either a 'somewhat' or 'very serious' problem.
It can feel daunting, but it's important to remember that help is at hand. This guide will help you to understand how much you need to save for your deposit, and share our tips to help get your saving started.
Review your current situation
If you're struggling to know where to start when saving for a house deposit, it's best to review your current financial situation first.
Some questions to consider are:
Do I have any existing savings?
Are there any family members or friends I may be able to borrow from?
Is there any inheritance money I'm entitled to?
Having an idea of your financial situation will let you start to piece together how much you will need to save, to afford your first home.
Keep on top of your savings
A key part of saving for a house is making sure you keep on top of your savings.
Try giving yourself a manageable saving goal each month, putting it away as soon as you've been paid to avoid the temptation to spend it.
Everyday tricks to help you save faster
It's also worth considering what you're spending your money on and looking at how you could save more.
In the table below are just some of our favourite indulgences, and how much you could save by giving them up for a while – and putting their costs towards your deposit instead:
| | | | |
| --- | --- | --- | --- |
| If you give up | You will save | Monthly saving | Yearly saving |
| Your weekday morning coffees | £2.56 a day (based on a regular cappuccino)* | £51 | £666 |
| 10 cigarettes a day | £4.50 a day (based on a pack of 20 at £9.00) | £135 | £1,643 |
| 5 pints of beer a week | £3.50 per pint* | £70 | £910 |
| 2 bottles of wine a week | £7.00 per bottle* | £56 | £728 |
| Dining out once a week | £25 (based on average three course meal for two at £50.00)* | £100 | £1,300 |
| Going to the cinema once a week | £10 per ticket* | £40 | £520 |
| | | £452 | £5,767 |
*Source: Numbeo, 2017 - Cost of Living in United Kingdom
What kind of savings account do I need?
Lifetime ISAs
Available for 18 to 39 year olds to open, a Lifetime ISA (LISA) enables you to save up to £4,000 tax-free each year, which is topped up by the Government's 25% bonus, up to your 50th birthday.
Help to Buy ISAS
Available to anyone 16 or over, Help to Buy ISAs were closed to new applicants from 30 November 2019. However, if you already have a Help to Buy ISA you can still continue saving into your account until November 2029, and transfer that Help To Buy ISA between different providers.
How much deposit do I need to buy a house?
The amount of deposit that you will need to save to buy your first home will depend on the purchase price of the property that you wish to buy. The minimum deposit is 5%, but you should aim to accumulate a larger deposit if you can.
Not only does this improve the likelihood of getting a mortgage, this also means your monthly mortgage repayments will be smaller because the bigger the deposit, the smaller the balance that's left to pay off.
Our affordability calculator will help to demonstrate how the amount of deposit you put down will affect your mortgage affordability and give you an idea of how much Newcastle Building Society may be willing to lend you.
Other fees to prepare for
Whilst knowing how to save for a house deposit is important, there are a number of other costs that come with moving into your first home that you should know about.
Consequently, it's a good idea to save additional money, on top of the money for your deposit, to cover the fees that may be incurred during the purchasing process.
Find out more about the average cost of moving home.
If you have any other queries about moving home, take a look at our mortgage help section or book an appointment with an adviser. They will evaluate your personal circumstances to help you find the right mortgage for you.
*Source: Numbeo, 2021 - Cost of Living in United Kingdom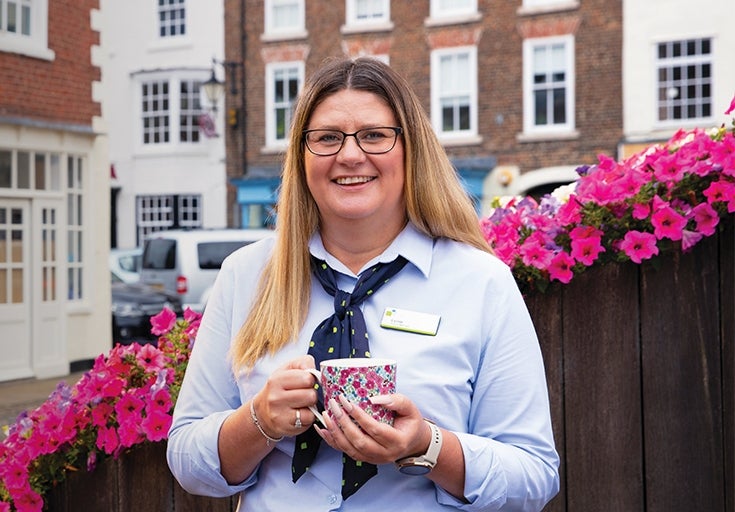 Need some help?
Pop in to your local branch or give us a call, we're always happy to chat.
Our lines are open Monday to Friday from 8am - 6pm. We're closed on Saturdays, Sundays and bank holidays.