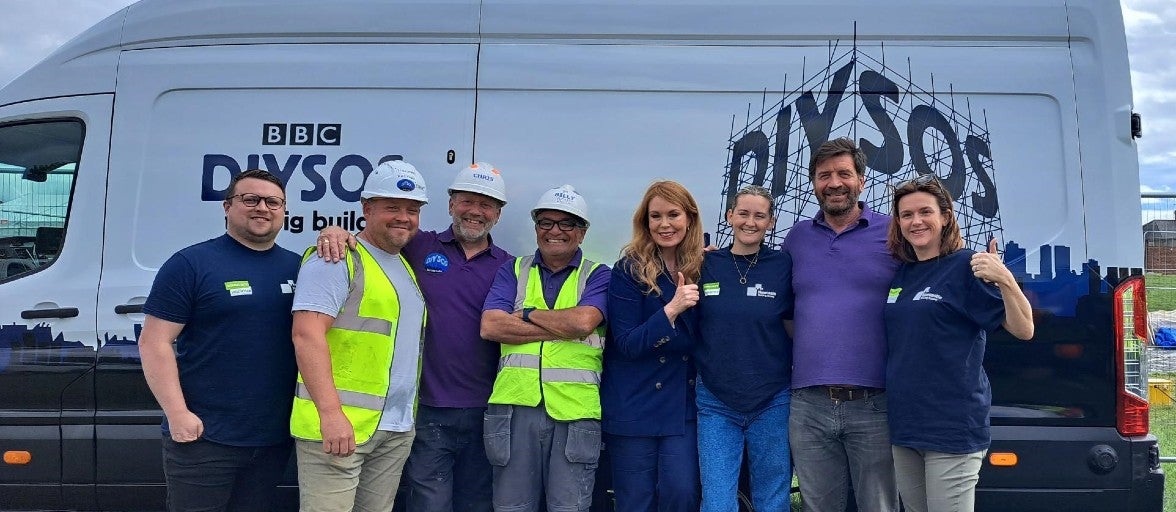 Our colleagues had the opportunity to volunteer in a truly unique experience when DIY SOS came to town.
The BBC's hit show, 'DIY SOS: The Big Build', returned to the North East this summer. This time, they were transforming an old, rundown boys club in Wallsend into a brand new performing arts school for local charity, True Colours Theatre.
The charity runs an inclusive performing arts school for children and young people, many of whom have additional needs, such as ADHD, autism, or anxiety.
DIY SOS relies on the generosity of the local community to transform projects. Of course we answered the production team's call for volunteers, not only because colleagues had an existing connection to True Colours and we love supporting the communities we serve, but the build site was only a few minutes from our head office.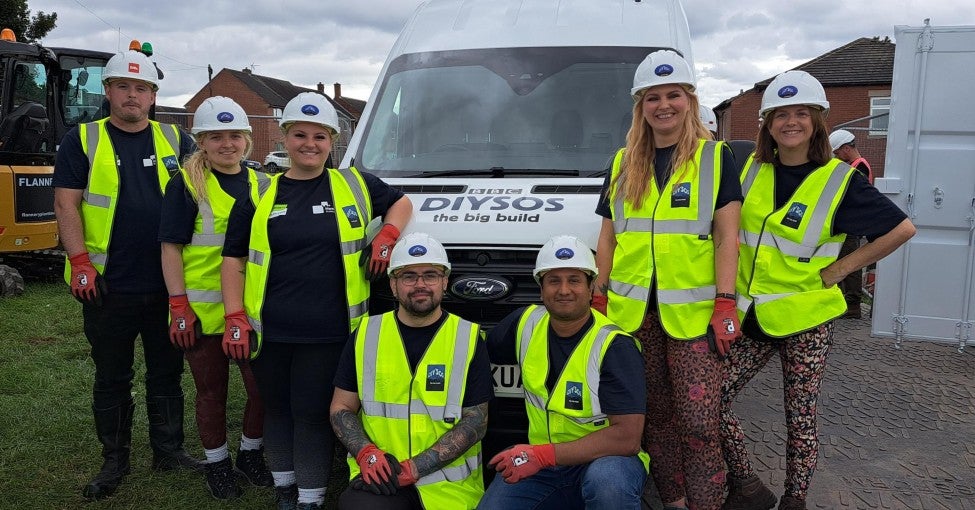 Armed with hard hats, high-vis, and protective clothing, they rolled up their sleeves and helped with a range of tasks, from painting and decorating, clearing out rubbish, to knocking down walls.
Together with Nick Knowles and the DIY SOS crew (and a few Strictly Come Dancing stars too!), our colleagues helped transform the old boys club, in six short days, into a welcoming and inclusive space where children and young adults can express themselves through art.
You can watch the True Colours Theatre episode of DIY SOS on BBC One on 30 August, 9pm. You can also catch up on iPlayer.
The children who use the theatre will also be coming to our head office in the next few weeks to put on a show-stopping performance for our colleagues, to say thank you to all of our wonderful volunteers. We can't wait to see it.
Image caption: A group of colleagues with some of the DIY SOS crew, including Nick Knowles on the far right.