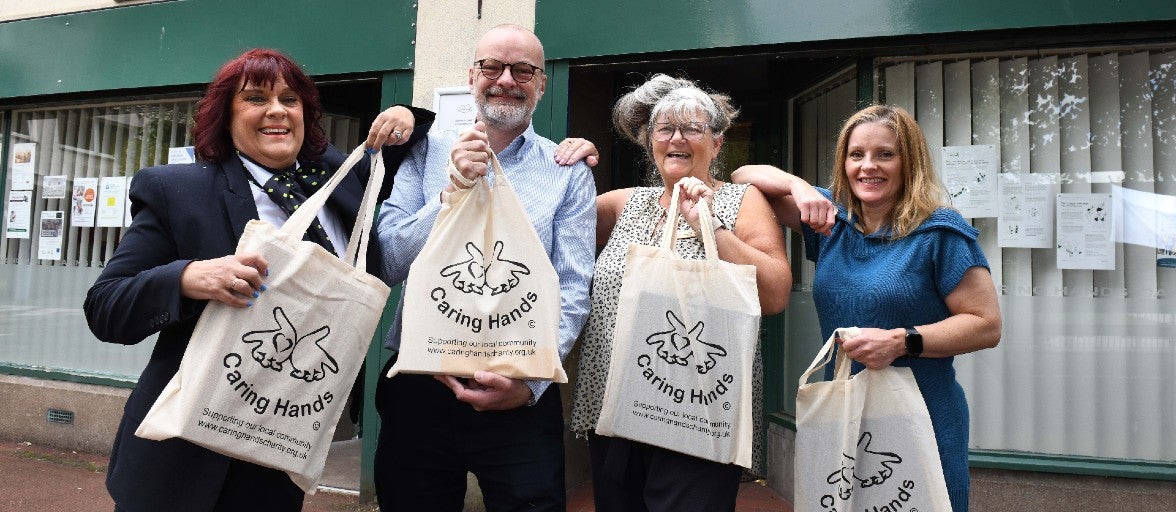 Download the press release here.
Dozens of volunteers with a Newcastle community charity are receiving extra support thanks to a four-figure grant from the Newcastle Building Society Community Fund at the Community Foundation.
Caring Hands provides a wide range of community-based services around the east end of the city, including a busy community laundrette, and has around 4,000 people benefitting from its support every year.
It is now using the £3,000 grant towards the cost of its volunteer coordinator, who organises the recruitment, induction and well-being of a 60-strong team of volunteers, for the rest of the year and into 2023.
Based in Shieldfield, Caring Hands operates under an 'open door' policy, meaning that anyone who needs help, advice or just a cup of tea and a chat can simply turn up at their Wretham Place headquarters
The community laundrette is open four days a week for the general public and offers a collection and delivery service in the city's East End for older people and those with health issues who aren't able to manage their laundry themselves.
Dawn Henderson, manager at Caring Hands, says: "Our community laundrette is about much more than just getting your wash done, and the collections and deliveries that our volunteers make give them a chance to talk to service users and make sure that they're safe and well.
"A great deal of effort goes into organising our volunteers' work schedule, but the difference they make to the lives of so many local people makes it all worthwhile.
"Raising the money we need to pay for our services is always a worry, and especially so at the moment, so we're really grateful to the Society for their generous donation to our work which means we can direct more resources towards other important activities."
Caring Hands is actively looking to recruit further volunteers to help it meet the growing local demand for its services.