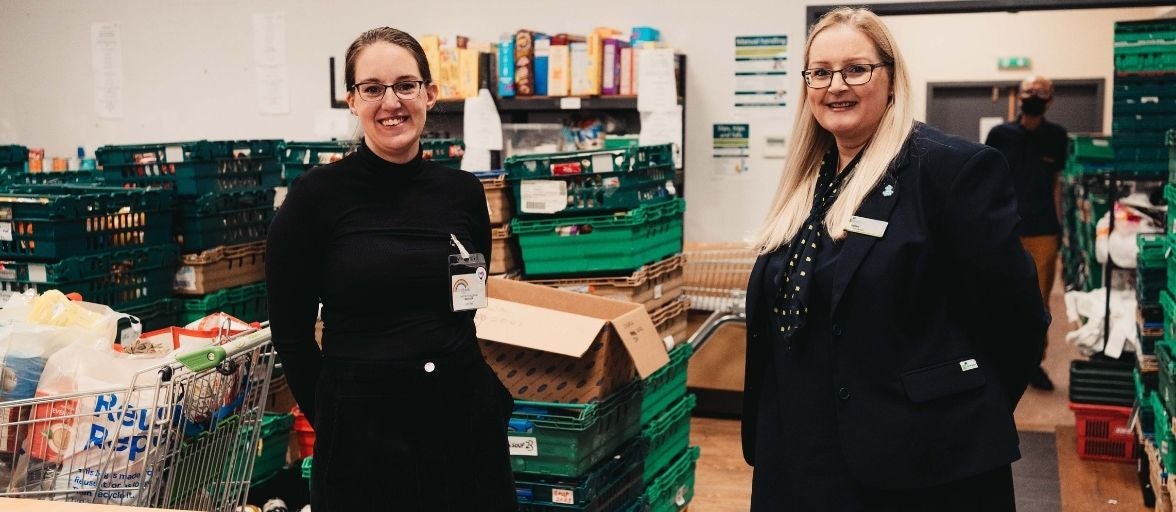 A Cumbrian food bank has received new funding from the North East's largest building society to help them cope with increasing demand for their services.
In order to help meet the additional running costs driven by a rising number of people going without food in the region, Carlisle Foodbank received a grant of £3,000 from Newcastle Building Society.
Now operating from their new base on West Tower Street in the city, the food bank distributed more than 8,000 parcels in 2020, of which approximately one third were for children. The increasing costs of food and fuel, as well as high unemployment and changes to welfare support means that the charity expects to be even busier this winter.
The funding is being provided through the Newcastle Building Society Community Fund at the Community Foundation, which offers grants to charities and community groups located in or around the communities served by the Society's branch network.
Founded in 2012, Carlisle Foodbank supports vulnerable people in Carlisle facing hunger by providing food parcels to those referred by third parties. Relying on donations from the general public, the charity also receives surplus food from local supermarkets and purchases items when needed.
A team of hardworking volunteers from across the area work with service users, local agencies, schools and businesses to support people in need.
The Society is a long-term supporter of Carlisle Foodbank, with a £5,000 grant given in November 2020 to enable the recruitment of an assistant manager post, helping to meet the needs created by the pandemic.
Stephanie Humes, Manager at Carlisle Foodbank said: "The grant from Newcastle Building Society has enabled Carlisle Foodbank to continue our vital work in feeding the most vulnerable individuals and families in the Carlisle area.
"The pandemic created a huge financial challenge for so many. We saw a huge increase in food bank use, which included many who until now hadn't ever needed our support before. The generous grant from Newcastle Building Society helps to ensure we're always available for emergency support in the form of food, sanitary products, and household cleaning items."
Newcastle Building Society has been directing its support this year to a range of projects tackling issues linked to employability and food poverty, as part of its commitment to help its communities recover from the impacts of Covid-19.
Helen Jelly, manager at Newcastle Building Society's Carlisle branch, said: "The pandemic has been tough on many families and the Carlisle Foodbank does an amazing job of supporting people when they really need some help. We've focused our community grants where we think it will have the greatest impact so we're proud to continue our support for the food bank and their fantastic team of volunteers."
Since its launch in 2016, Newcastle Building Society's Community Fund has also contributed over £2.1m in grants and partnerships to a wide variety of charities and projects across the region, including the Sir Bobby Robson Foundation and The Prince's Trust.
The grants are so far estimated to have had a positive impact on more than 151,000 people.
The Newcastle Building Society Community Fund is run in association with the Community Foundation Tyne & Wear and Northumberland.