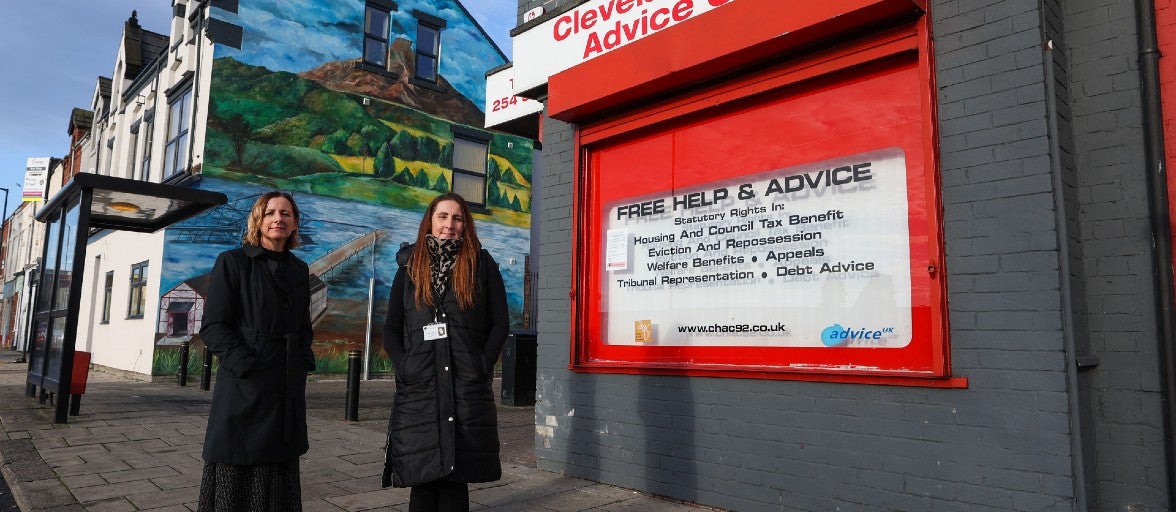 Download the press release here.
With the help of a £3,000 grant from the Newcastle Building Society Community Fund at the Community Foundation, Teesside charity, Cleveland Housing Advice Centre (CHAC), is extending its community support services.
Based in Middlesbrough, CHAC provides free advice and guidance to local people around welfare benefits, housing, and debt issues. They also look to mitigate problems arising from these issues, such as repossessions, evictions, domestic violence and poverty, as well provide on the job training for people who are excluded from the labour market.
The £3,000 grant from our Community Fund will help CHAC to continue to meet growing local demand for its support, which increased significantly as a result of the cost of living crisis and the covid pandemic. The eight-strong team of advisors are backed by 14 volunteers and work with a number of local community organisations to ensure the right support is available to each of its individual service users.
Mahmoud Shehata, joint centre manager at the Cleveland Housing Advice Centre, says: "We take on around 3,000 cases per year, each of which needs the involvement of different advisers and service providers to help ensure that small problems don't spiral into bigger ones.
"The situation across our communities is getting ever more challenging and it often feels like we're running to stand still with the improvements we're making, but having this new funding will help us keep up with local demand."