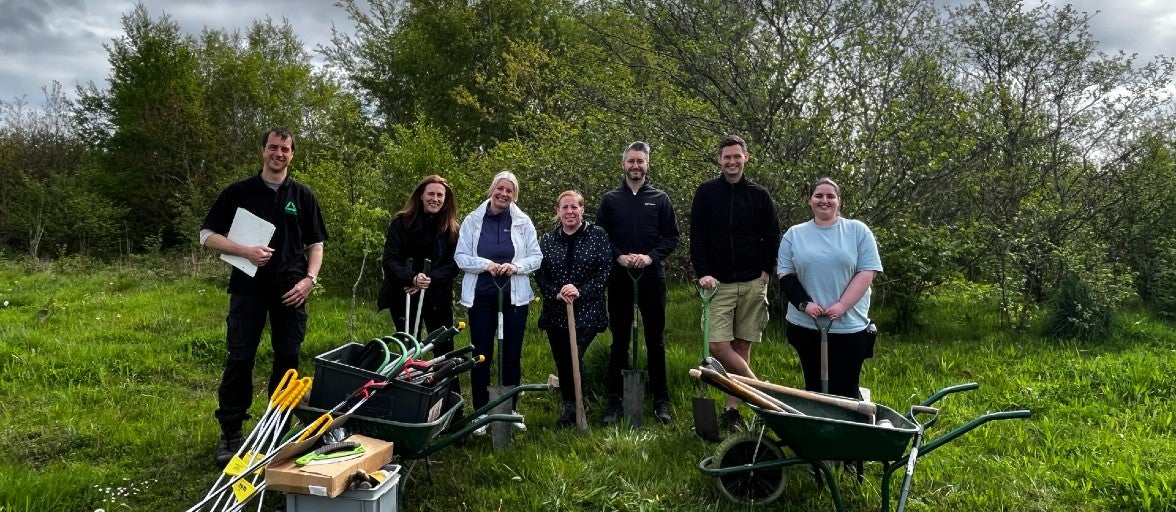 Colleague volunteering is one of the primary ways we support our communities and help make a lasting positive difference.
So far in 2023, colleagues have given their time to a range of causes – from litter picking, conservation and landscaping, to organising school sports tournaments and coding clubs, and marshalling community events.
Colleagues who have volunteered this year
299
Total number of hours volunteered
3046
Equivalent number of working days
435
Our Product & Commercial team recently volunteered at Pegswood Community Park in Morpeth.
The park is managed by Groundwork North East & Cumbria – an environmental charity that aims to create a society of vibrant and green communities, by improving people's wellbeing and employability prospects, creating better and greener places, and promoting green living and working.
Last year, we awarded Groundwork a £3,000 grant from our Community Fund for the work that they do at Pegswood.
Our Head of Savings Product Propositions, Tom Darby, visited them to find out more.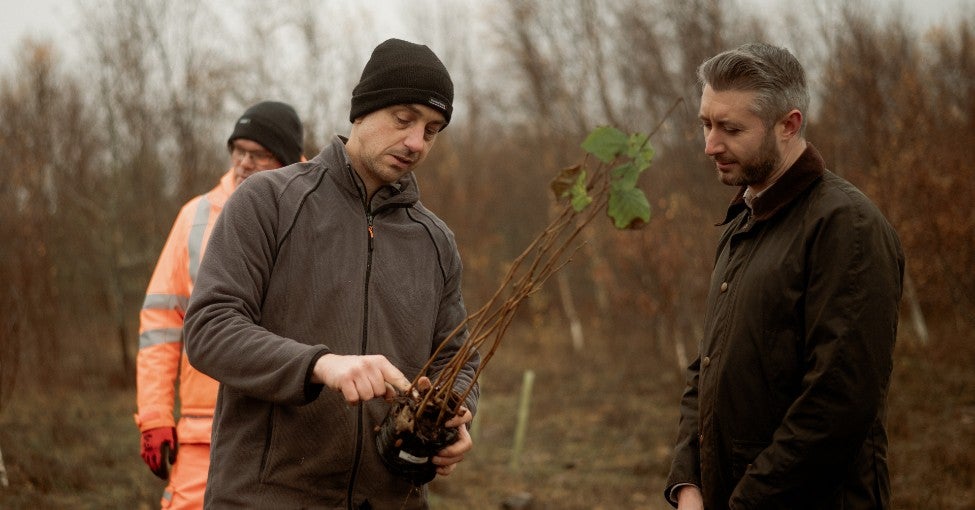 "The funding was used to address some of the environmental challenges at the park, increase its accessibility, and promote engagement within the local community. The team of volunteers I met planted new trees, created wildlife areas to promote biodiversity, and maintained areas of woodland. I was pleased to also get involved and get my hands dirty!"
Groundwork largely rely on volunteers to help manage Pegswood and drive their community projects forward.
Since his visit, Tom kept in touch to organise a day of volunteering for his department. They spent the day litter picking, thinning trees so that light could reach the plants on the ground, and digging trenches to improve the park's drainage after it was left waterlogged from recent wet weather.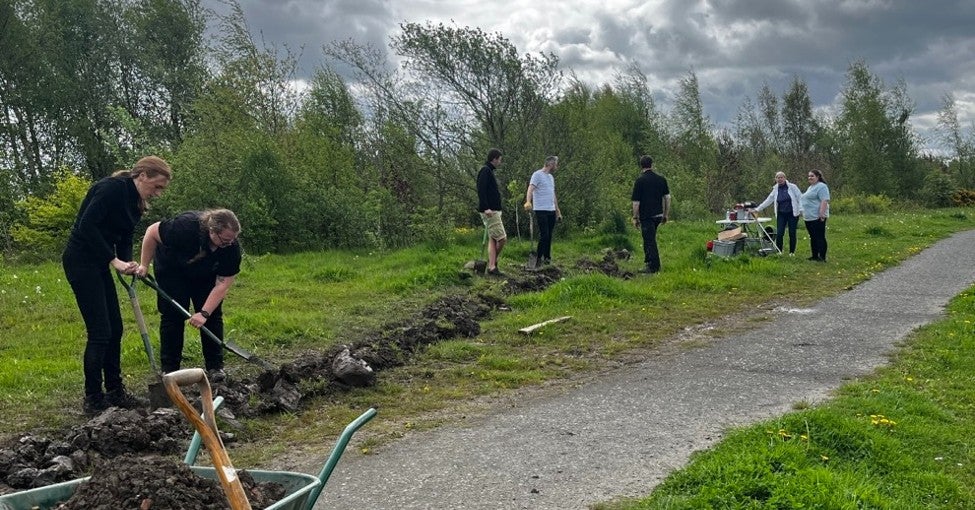 "It's fantastic that everybody at Newcastle Building Society can take two paid volunteering days each year. I like to use mine to get out from behind the desk and get stuck into projects where I can see the difference I'm making. There's a real sense of wellbeing when you're doing something good for your community."
Not only were the team's efforts beneficial to the local wildlife and the surrounding environment, local residents can continue enjoying the pleasant green space, whatever the weather.
"We chose to volunteer at Pegswood as we're all really passionate about the environment and sustainability, but it was also a great opportunity to see the impact of our community grants. In addition to running environmental projects, the volunteers who support Groundwork have a place to develop their employability skills, which has a massive long term impact."
Image caption: Members of our Product & Commercial team at Pegswood Community Park.