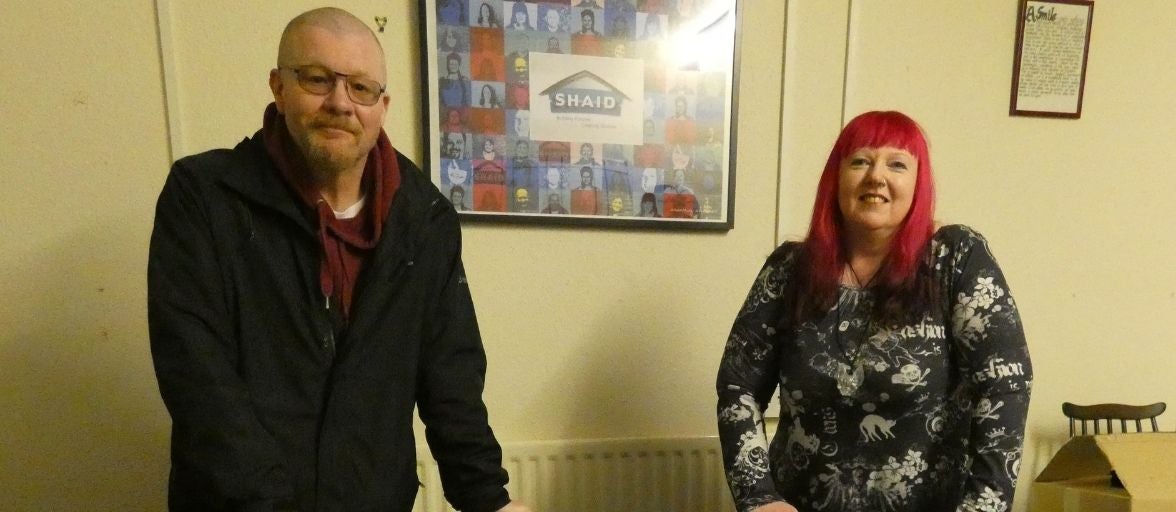 Five charities supporting inclusion, employability, and skills generation in the North East will share a £40,000 donation after colleagues from Newcastle Building Society pitched their passion for communities in a series of Dragons' Den-style presentations to its Executive team.
The grants were established as an innovative way for the Society to celebrate receiving a rare 'Platinum' accreditation from Investors in People, with colleagues asked to help decide how to allocate the donations and to share the achievement with its communities.

Five teams chose charities which were both close to their hearts and were already making a huge difference to communities in the region. Working with their chosen charity, each group made a presentation to the Executive team who agreed the distribution of funding.
Andrew Haigh, Chief Executive at Newcastle Building Society, said: "We're incredibly proud to achieve Platinum status from Investors in People and wanted to share the achievement in a meaningful way. Colleagues told us the best way to do that was to support some of the charities they care about deeply and the Executive team was blown away by the passion each team showed during their presentations.

"We know charities across the region are working incredibly hard in extremely challenging circumstances. Promoting inclusion, employability and skills generation is even more critical as we face the economic challenges triggered by the pandemic. We're happy to be able to support some of the charities that work so hard to do this in our region."
The charities benefiting from the donation are Children North East, Daisy Chain, Altitude Foundation, Single Homeless Action In Durham (SHAID) and Stepney Bank Stables. Each charity aligns with the Society's desire to promote inclusion, employability and skills generation.
Stepney Bank Stables received a grant of £8,000 to support the work they do to help people develop important life skills through horse riding. Teesside-based Daisy Chain, who also received £8,000, support families affected by autism by providing respite for service users in the Tees Valley.
Children North East received £7,000 to support the work they do to create life-changing differences for babies, children and young people in their families, schools and communities.
Receiving a grant of £6,000 from the Society, Altitude Foundation enable young people with untapped potential to pursue their passion for technology, get their first job, and inspire others to do the same.
SHAID received a grant of £11,000 to support their work around providing a range of housing advice, support and other related services to help young people make the difficult transition to living independently in the community. The charity also provide access to other essential services such as employment, training, education and healthcare.
Kevin Howe, CEO of SHAID, was part of the team presenting to the Society's Executive team and said: "SHAID have been working with vulnerable young people for over 20 years, so it was wonderful news to hear that Newcastle Building Society were planning on supporting us and I'm looking forward to developing a long-lasting relationship with the Society.
"I loved being involved in the presentations and saw first-hand that the people at the Society are passionate about supporting charities and have a genuine connection to their communities. We're grateful for the support of the Society, which is most welcome at the beginning of a new year after such a difficult one."

The £40,000 colleague-directed donation is in addition to a £1.5 million community commitment made by Newcastle Building Society in 2020. Through its Community Fund at the Community Foundation Tyne & Wear and Northumberland, the Society recently announced £69,000 of grants for charities supporting people most impacted by the Covid-19 pandemic.