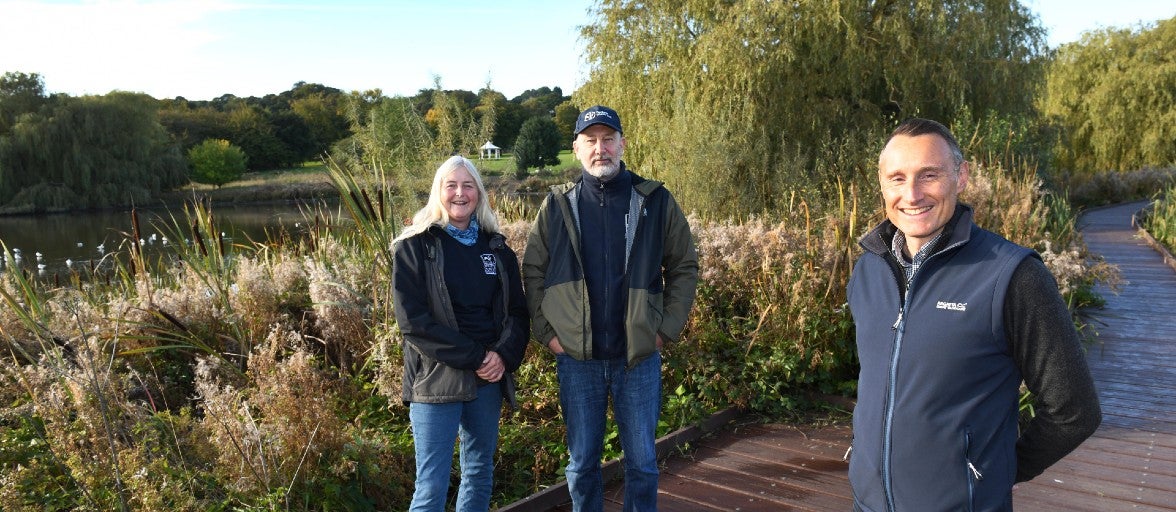 Download the press release here.
Families in Gateshead are able to get closer to nature and help improve their local environment thanks to a new initiative hosted by Durham Wildlife Trust, which is being funded by a £3,000 grant from the Newcastle Building Society Community Fund at the Community Foundation.
Their 'Green Connections' sessions are a series of free family days at the Shibdon Pond Nature Reserve in Blaydon that run through the year, and are designed to get the local community involved with looking after and learning more about the pond, reed beds and woodland meadows that make up the Reserve.
Durham Wildlife Trust owns and manages 50 nature reserves across the region, and works to provide special places for people, wildlife, and future generations.
Mandy Bell, Conservation Project Officer at Durham Wildlife Trust, says: "Shibdon Pond Nature Reserve is a real green haven in a predominantly urban area which we know is well used and highly valued by the local community.
"We ran a test event which was very successful and we're now looking to get as many local families coming down to the Reserve as we can to enjoy what it offers and to help us keep it in the best possible condition.
"We saw the need and opportunity to bring this project idea to life, but without Newcastle Building Society's help, we simply wouldn't have been able to make it happen, so we're extremely grateful for their support."