Download the press release here.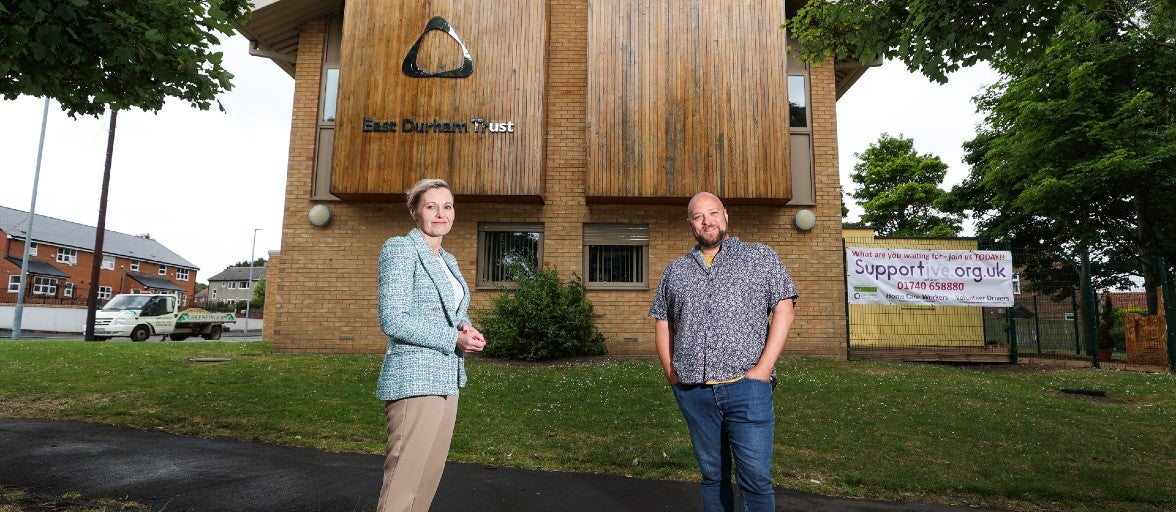 A County Durham charity that works to improve the lives of families living in the county's former pit villages has received a four-figure funding boost from the Newcastle Building Society Community Fund at the Community Foundation.
East Durham Trust provides a range of support services to the 22 distinct communities which make up the former district of Easington, most of which continue to be affected by significant levels of deprivation and disadvantage.
Headquartered in Peterlee, the Trust has seen demand for its support grow by around 30 per cent over the last two years as the impacts of the pandemic have taken their toll on the local area.
The charity has now been awarded a grant of £3,000 from our Community Fund at the Community Foundation Tyne & Wear and Northumberland to help cover the growing cost of meeting the increased demand from local families for different types of advice and support.
In the last year alone, it has distributed more 7,000 food parcels to people in crisis, provided over 4,000 hot meals provided and helped to feed more than 3,000 local children.
Chief executive Graham Easterlow says: "Nearly three quarters of the communities we serve are designated as 'left behind neighbourhoods' reflecting the enduring issues they face, and our mission is to tackle as many of these issues as we can through the comprehensive range of community-based services we provide.
"A crucial part of our work is giving people hope and showing them that there are people and organisations out there who care. The support we've had from Newcastle Building Society does exactly that, and with demand continuing to rise, it will go a long way in enabling us to keep providing the support that our communities need."