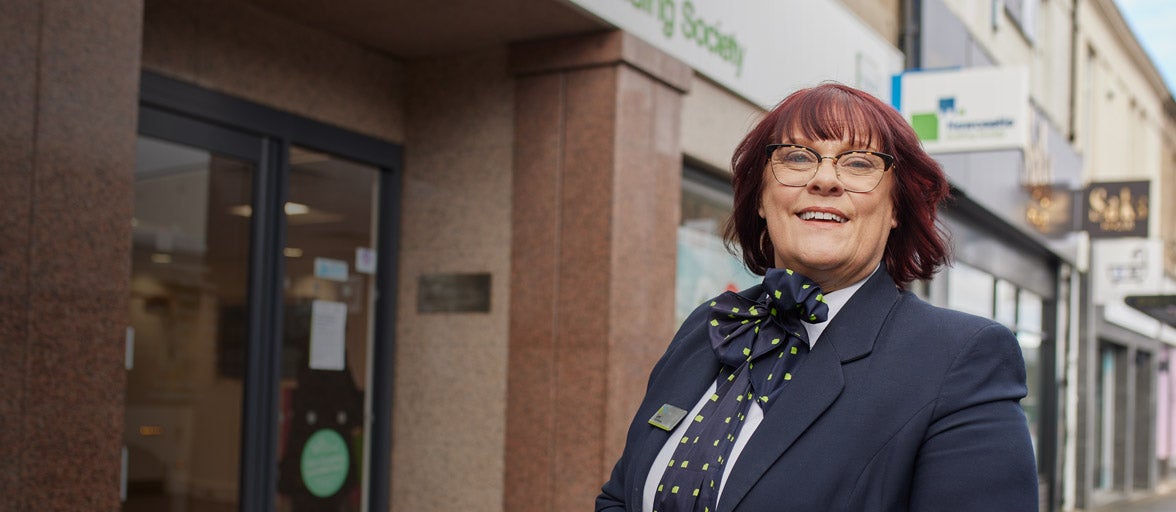 We're inviting you to join our BIG talk in Gosforth on Thursday 14 September 2023.
Gosforth branch first opened their doors in 1981 and our commitment to face to face banking and financial services to support your community has never been stronger. While other banks and building societies continue to close their doors, we're continuing our commitment to high streets by offering Members a chance to connect. With this in mind, the branch are holding their next BIG talk at the Grand Hotel in Gosforth and invite you to join them!
Our BIG talks have been running for over 10 years and many of our Members find it a great way to connect with us, find out more about what we do and gain knowledge that helps plan their finances.
The BIG talk will last around an hour, covering topics like how we support the local high street through multi-bank kiosk, OneBanx, what else we are doing in the region, and more about savings, investing and later life planning. Plus, there is time for you to ask any questions you may have about your own circumstances.
Lynn Richardson, Branch Manager says, "It's a fantastic opportunity for us to connect with our Members, cover a wide range of topics and answer questions they may have. We can't wait to see familiar faces and meet new Members at our next BIG talk in Gosforth's Grand Hotel."
Lynn will be joined by colleagues from across Newcastle Building Society as well as David Simpson from Newcastle Financial Advisers*. It's a great way to relax with a light lunch and refreshments. We encourage you to invite any friends or family too, the more the merrier, just book your places beforehand.
The event will start at 11:30am with refreshments being served from 11am and a light lunch after.
Spaces are limited so if you would like to attend please pop into the Gosforth branch or complete the form below to book your place today!
*Referrals where appropriate may be made to Newcastle Financial Advisers Limited.
Newcastle Building Society introduces to Newcastle Financial Advisers Limited for investments, pensions, inheritance tax planning, financial advice and life cover. Newcastle Financial Advisers Limited is an appointed representative of The Openwork Partnership which is a trading name of Openwork Limited which is authorised and regulated by the Financial Conduct Authority.