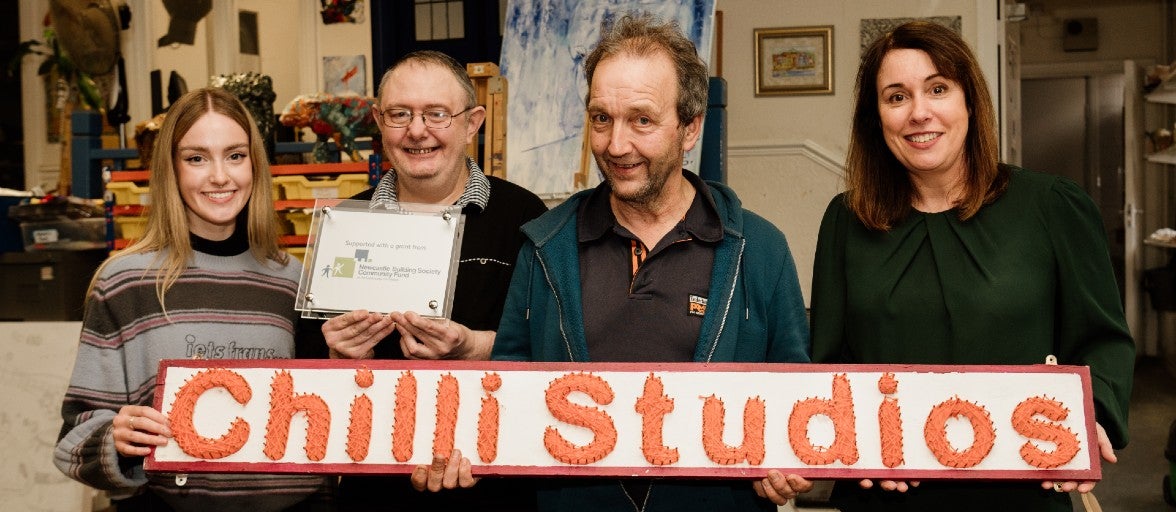 Chilli Studios is increasing the support available to its members with the help of a £3,000 grant from the Newcastle Building Society Community Fund.
Based in Ouseburn, Newcastle, Chilli Studios is a mental health charity that uses a variety of creative arts services to support those who are, or who are at risk of experiencing mental health problems, and social isolation.
Activities they provide range from music, writing, and ceramics to digital activities, photography, and performing arts.
The charity works with around 250 people from across Newcastle and Gateshead every year, with 50 members visiting its headquarters at the Blackfriars Centre on Newbridge Street each day.
Chilli Studios has used the grant to employ an additional therapeutic enabler, to support its members as they move towards employment, education and training.
The new therapeutic enabler is a former Chilli Studios service user themselves.
Bob Malpiedi, development and strategy lead at Chilli Studios, says: "We try to create a positive, safe environment in which our members can enjoy spending time experiencing different activities while getting the support and advice they need to address their individual situations, in both the short- and longer-term.
"The post-holder for this new role being a former member of our organisation shows our current members that there's an opportunity, with the right help and support, for them to make progress themselves and to achieve their personal goals.
"There is always high demand for the money we have available to deliver our different projects, and without the generous support we've had from Newcastle Building Society, we simply wouldn't have been able to fund this important role."
Image caption: Leah Clements, Alan Evans and Barry Ormston of Chilli Studios with our Head of Group Communications, Kathryn McLaughlin.
Download the press release here.