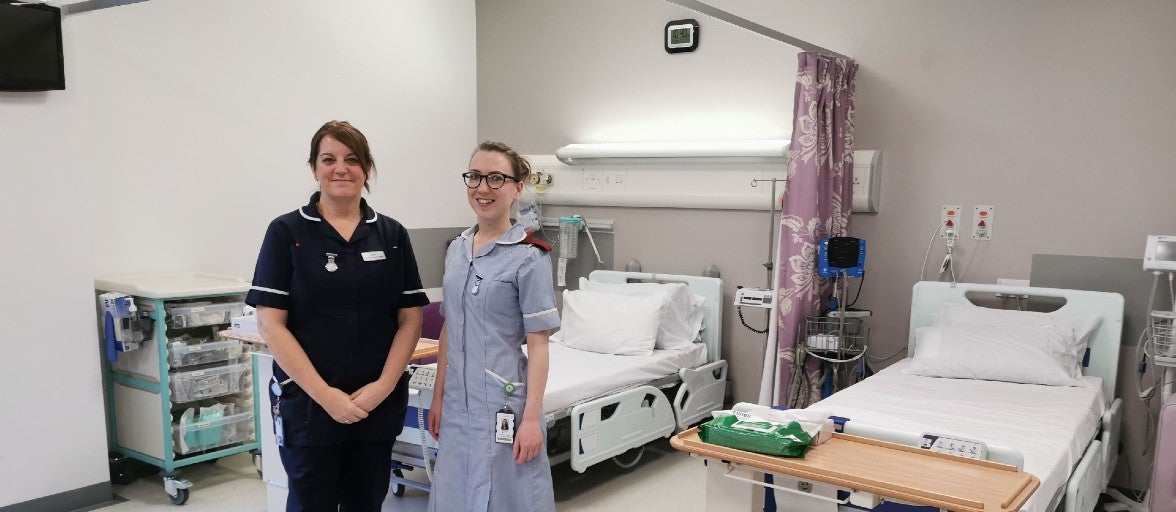 The Sir Bobby Robson Cancer Trials Research Centre has made a new appointment to the research nursing role funded with the support of Newcastle Building Society.
The Sir Bobby Robson Foundation funds the early detection and treatment of cancer, as well as clinical trials of anti-cancer drugs.
It also funds trainee posts for a doctor and nurse to specialise in clinical drug trials at the Sir Bobby Robson Cancer Trials Research Centre at the Freeman Hospital in Newcastle.
For more than a decade we have proudly partnered with the Foundation, contributing over £3m to support its vital work and since 2019 have funded the trainee specialist cancer research nurse role at the Centre.
Last year Ashleigh Barrow joined the team and is now the current 'Sir Bobby' nurse.
As part of her role, she welcomes new patients and discusses trials of experimental cancer treatments with them – often 'first in human' trials – and helps coordinate trials of drugs that are in later stages of development.
Helen Chambers, senior oncology research sister at the Sir Bobby Robson Cancer Trials Research Centre, adds: "The funding for this post is invaluable as it has allowed the unit to recruit an additional nurse into the department to help and support patients with advanced cancer who are involved in an experimental cancer drug trial.
"Early phase trials have become more complex over the last decade and patient referrals have increased dramatically. Due to the patient's advanced disease, they often have many complex needs and symptoms that require support and intervention. Ashleigh has been instrumental in providing holistic support for these patients and supporting their families."
Patients in the Sir Bobby Robson Centre have advanced cancer and know that existing, standard cancer treatment will not be effective for them.
Last year, there were 400 new patient referrals to the Sir Bobby Robson Centre and there are 30 clinical drug trials currently underway.
Visit the Sir Bobby Robson Foundation for more information.
Image caption: L-R: Helen Chambers, Senior Oncology Research Sister, and Ashleigh Barrow, Trainee Specialist Cancer Research Nurse, in the Sir Bobby Robson Cancer Trials Research Centre.