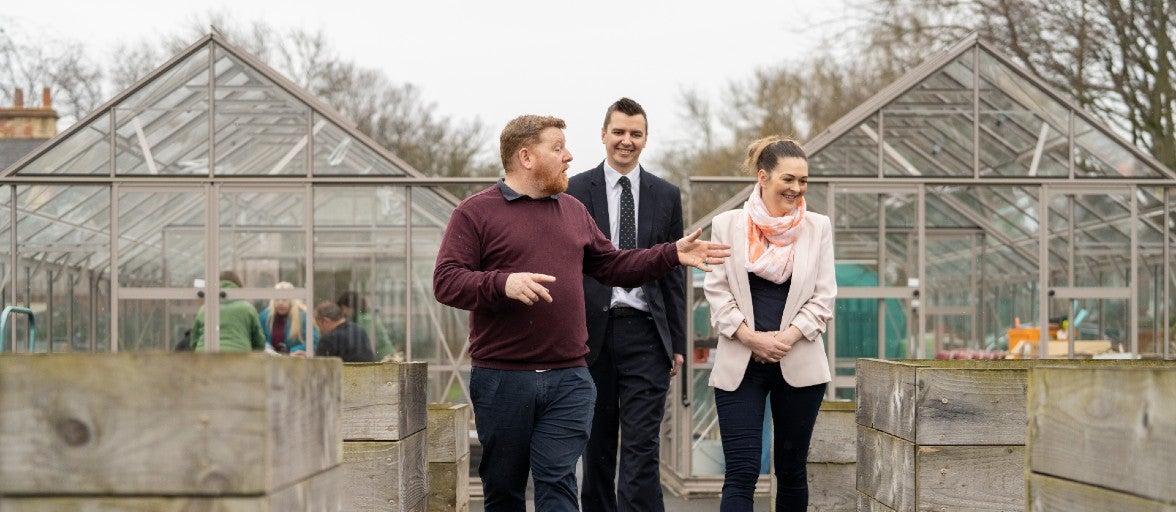 More than 100 people in Northumberland have been keeping warm through the winter thanks to the work of a local charity and a £3,000 grant from the Newcastle Building Society Community Fund.
Based in Ashington, Full Circle Food teaches locals how to lead healthier lives by growing food to eat, cooking healthy on a budget, and reducing waste.
Over the winter, Full Circle opened its doors to residents to offer them a warm space. Our grant supported the provision of hot meals, clothes washing facilities, and access to a wet room for showering. For those most in need, they were also given basic goods from the charity's food pantry.
Around 50 local people used Full Circle's warm space on a regular basis, with another 50 dropping in more infrequently.
Andrew Wisbach, Operations Manager at Full Circle Food, says: "The last few months have been tough for a lot of people as the cost-of-living crisis starts to make a real impact and we want to provide a space that gave the most vulnerable members of our community somewhere safe and warm to spend some time."
"The extra support we've been able to provide has been very well received, especially by local people who've told us that they wouldn't have known where else to go."
"Newcastle Building Society's support couldn't have come at a better time, and with a lot of different spending priorities to cover, it's enabled us to do much more than would otherwise have been possible."
Image caption: Andrew Wisbach showing our Ashington Branch Manager, Stephen Burt, and Head of Customer Outcomes, Natalie Mortimer, around Full Circle's community garden.
Download the press release here.