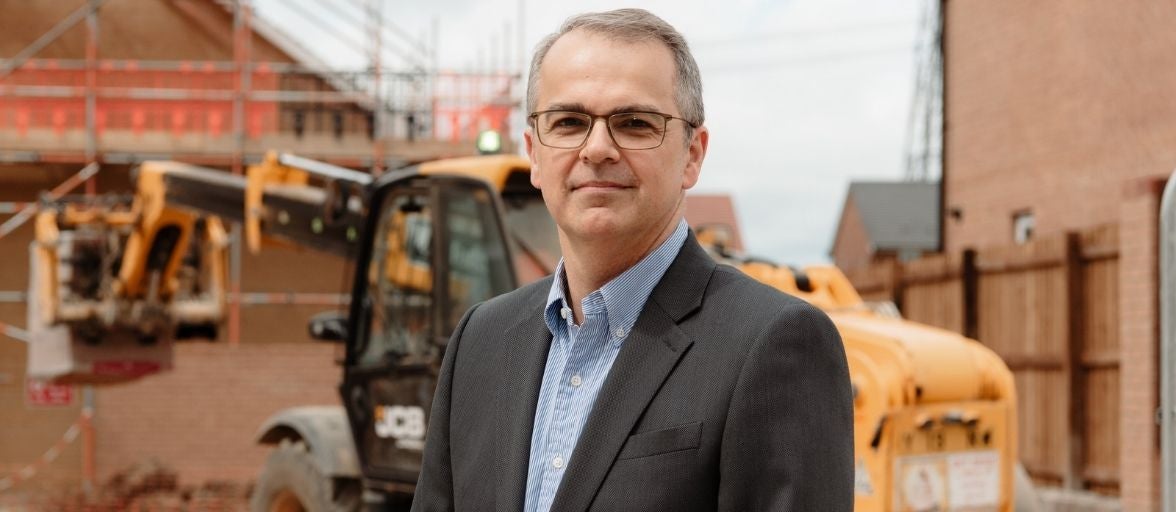 Highlights:
Profit for the year before tax increased significantly to £29.1m (2020: £1.4m)
Operating profit before impairments and provisions increased to £28.5m, compared to £14.9m in 2020
Underlying operating profit of £22.0m (2020: £16.9m)
Gross mortgage lending for the year was £861m and net core residential lending £330m (£645m gross and £228m net in 2020).
Market leading mortgage innovation through Deposit Unlock - the first lender to market with a successful pilot and rollout of an innovative new build homes initiative supporting those with a small deposit to get a foot on the housing ladder
First Homes – participation in the government scheme to support affordable home ownership on new homes developments
Over £82m of funds invested for Members through our financial advice subsidiary, Newcastle Financial Advisers Limited
Customer satisfaction maintained its all-time high of 95% and net promoter score (NPS) improved further to +82 (2020 +78)
More than £750,000 in community funding delivered through charity partnerships, community grants, and colleague fund raising
In a challenging environment, Newcastle Building Society delivered a strong performance in 2021, reflecting the ongoing success of its purpose led strategy and the commitment of colleagues to deliver for customers.
The North East's largest building society increased operating profit before impairments and provisions to £28.5m, resulting in a record pre-tax profit of £29.1m compared to £1.4m in 2020.
With the UK housing market showing a continued upward trajectory, the Society saw gross mortgage lending increase to £861m compared with £645m in 2020.
However, recognising that achieving the dream of home ownership without family or other financial assistance can often seem out of reach when a large deposit is required, the Society participated in the launch of two innovative mortgage support schemes to help people onto the housing ladder.
Newcastle Building Society was the first lender to offer mortgages under 'Deposit Unlock', a unique insurance-backed collaboration with the Home Builders Federation which helps those with a small deposit to realise their dream of owning a new-build home. The Society was also one of the initial lenders to sign up to the Government's First Homes scheme which helps local first-time buyers – particularly key workers such as NHS staff and armed forces veterans – onto the property ladder by offering homes at a discount of at least 30% compared to the market price.
These innovations, along with a comprehensive range of mortgage products designed to improve access and affordability, helped the Society welcome 5,300 new mortgage customers during 2021.
Andrew Haigh, chief executive officer at Newcastle Building Society said: "I'm proud that despite the many challenges, 2021 was a year of achievement for Newcastle Building Society. We have delivered a strong set of results characterised by a spirit of creativity, agility and commitment. But the driving force behind these results is our purpose-led approach, which we bring to life through our support for communities, the innovative products we offer, our investment in maintaining our presence on our high streets and our passion for delivering high standards service for our customers."
Over the course of the year, the Society continued to offer significantly better savings interest rates compared to the UK average - paying an average rate across savings products of 0.71% versus a whole of market average interest of 0.27%.
While the Bank of England base rate remained at an historic low of 0.1% for much of 2021, a late December increase took it to 0.25% and the Society passed on the rate increase in full in January 2022 to 97% of its savings Members with a variable rate savings product.
The Society is focused on delivering for customers and achieved a customer satisfaction score of 95% - matching the previous year's all-time high, and increased its Net Promoter Score (NPS), which measures the strength of customer relationships, to +82.
Newcastle Building Society also demonstrated its continued commitment to nurturing face-to-face customer relationships by re-commencing its multi-million pound branch investment programme across its regional heartland. This saw the Society's branch in West Denton relocate to a more convenient and prominent location, and the full refurbishment of its branch in Bishop Auckland. In both locations a dedicated community room forms part of the new design and is available for local people and community groups to use free of charge.
Plans for a brand new community branch in the library in Tynemouth remain ongoing and other partnership opportunities across the branch network are progressing.
The Society's subsidiary Newcastle Financial Advisers Limited provides financial advice through a team of professional advisers, located in each of its network of 30 branches across the region. Despite the challenges of holding face to face meetings in the first half of the year, customer feedback illustrated the value of this service with the subsidiary achieving a customer Net Promotor Score of +91.
The Society's fintech subsidiary, Newcastle Strategic Solutions Ltd, employs over 600 people and manages savings accounts on behalf of some of the UK's leading savings providers from its North Tyneside base. The subsidiary makes a significant contribution to the region's growing reputation as a tech hub, providing career opportunities in digital and technology. During 2021, the Solutions business achieved record savings balances under administration and built a strong pipeline of new business into 2022, while retaining all its existing clients. Over the past 12 months, 21 awards secured by clients of the subsidiary were supported by the servicing operations of Newcastle Strategic Solutions.
During the year, the Society contributed more than £750,000 to local communities, helping to positively impact over 21,000 people in the region. Recognising the challenges brought about by the pandemic, the Society's grant giving programme through the Newcastle Building Society Community Fund at the Community Foundation Tyne & Wear and Northumberland was refocused to support Covid recovery.
A total of £185,000 in support grants was provided through the Community Fund to programmes delivering employability skills and experience; addressing food poverty; and helping with debt management.
Delivery of the Society's joint programmes with Newcastle United Foundation's NU Futures and the Prince's Trust Team programme continued despite the challenges of remote delivery required in lockdown. Career advice and other information sessions, including financial education, have been consistently delivered, thanks to the commitment of colleagues from the branch network and across the organisation.
Partnerships are just one of the ways the Society delivers on its commitment to support talent and success from a diverse range of backgrounds. The Society's apprentice programme continues to thrive and is poised to play a much more prominent role in its overall recruitment, talent and succession strategy. The Society had four apprentices shortlisted in the regional final of the national apprentice awards and received recognition for the third year running when South Shields branch customer advisor apprentice, Eryn Wood, won the North East Apprentice of the Year 2021.
The Society will continue to invest in its early talent programme in 2022, including more opportunities to join the Society via apprenticeships, graduate roles, and student placements, in addition to ring fenced Prince's Trust and Newcastle United Foundation's NU Futures programme apprenticeships.
The Society continues to strive to be great place to work and was proud to achieve an eNPS rating - which measures employee net promoter score, or how likely colleagues are to recommend Newcastle Building Society as a place to work - in the top 25% of the global finance sector at +43.
Andrew Haigh added: "While we all remain hopeful that during 2022 we will begin to see the Covid-19 pandemic reduce its impact on our day to day lives, it is clear that our customers and our communities will face many new challenges in the year ahead. However, the resolve and determination of our colleague team, along with our investment in the Society's capabilities and infrastructure, will ensure we can continue to be there for our Members in the ways and places they need us to be."
Read the full Stock Exchange Announcement here.