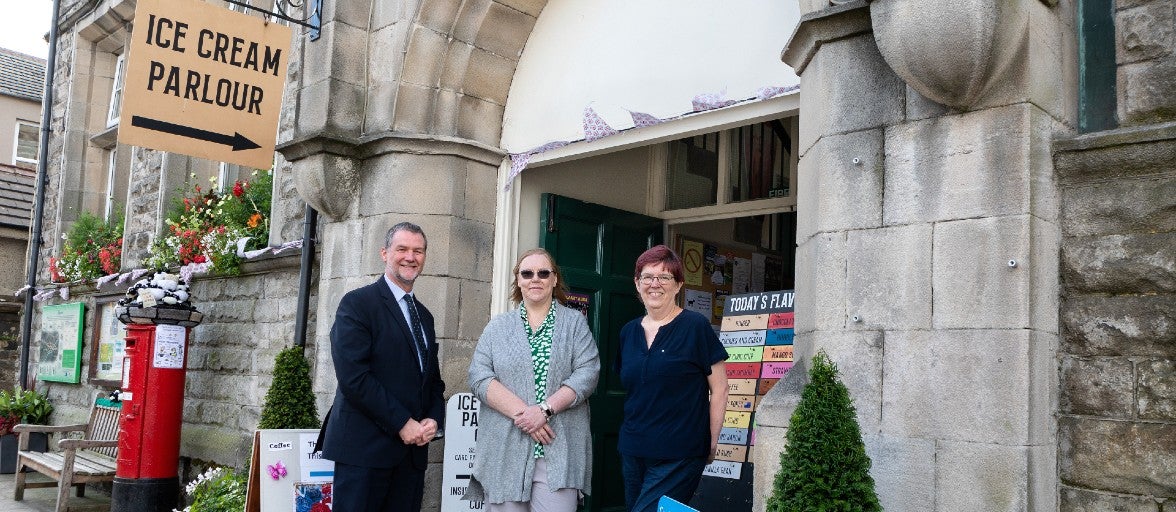 The Market House in Hawes has received a grant of £3,000 from the Newcastle Building Society Community Fund to help continue its support for young people in the town.
For over 100 years, The Market House has been a hive of activity for the local community in Hawes, North Yorkshire.
The community building is home to a variety of activities and services, including a weekly indoor market every Tuesday, craft fairs, exhibitions, concerts, sports, as well as meetings, playgroups and youth groups, and much more.
A £3,000 grant from the Community Fund will go towards repairing a damaged wall in the room that is leased by Hawes Youth Club.
Laura Dunn, Administrator at Hawes Market House, said: "The Market House Trustees have supported the local Youth Club for many years, so being able to provide them with a suitable safe space for them to hold their group activities is very important to the Trustees.
"As well as supporting the Youth Club, activities such as our weekly mother and toddler groups and variety of sports activities all play an active role in fostering a sense of belonging among members of our community. We also work in partnership with the local A Good Life Project by providing a warm, welcome space that brings together groups of locals who may otherwise be at risk of loneliness and isolation.
"The grant from Newcastle Building Society's Community Fund will enable to us to repair the wall that has been damaged by damp for a long time, and allow us to continue to support the younger members of the local community."
After Hawes lost its last bank, we worked with the Upper Dales Community Partnership to open a new branch inside the Community Office in 2019, helping to restore access to essential financial services in the community.
Our Hawes branch shares space with several local services, including the post office, a well-used volunteer bus service and Hawes library.
Download the press release (PDF, 484kb).
Image caption: L-R: Tim Larmour, our Hawes Branch Manager, outside Market House with Abbie Rhodes from the Upper Dales Community Partnership and Laura Dunn from Market House.