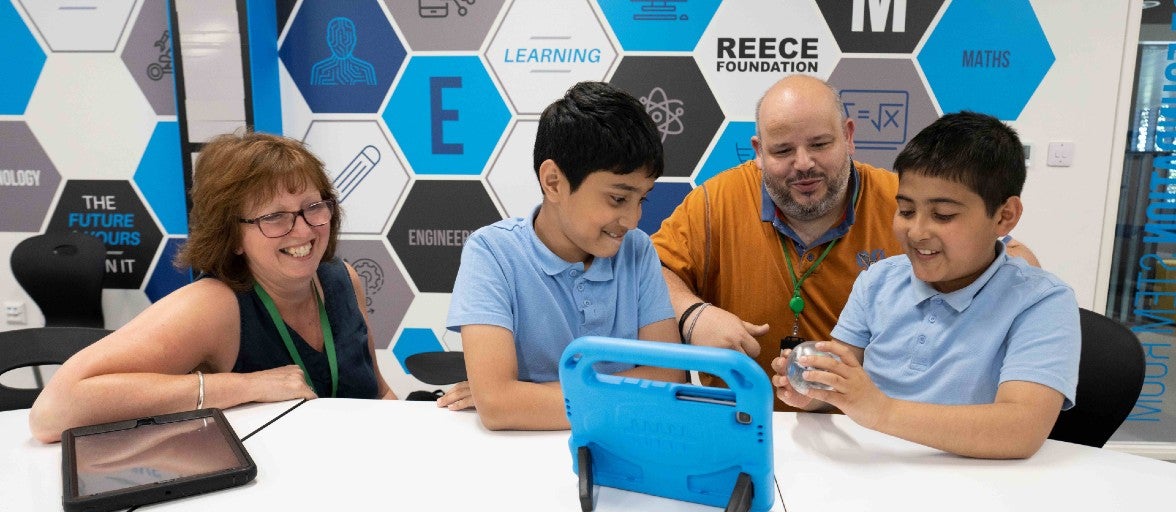 Colleagues from our Digital and Technology teams have been volunteering their time and talent to help boost schoolchildren's digital skills.
Working with Newcastle United Foundation, colleagues are delivering a series of computer science and engineering-based workshops to local schoolchildren. The programme includes mentoring and hands-on activities to encourage youngsters to pursue digital and technology careers.
The sessions take place at the Foundation's community hub, NUCASTLE powered by Newcastle Building Society, and will run throughout the summer term.
So far, the children have learnt how to program Sphero coding robots to move and do basic actions, helping to develop their creative thinking.
One of the volunteers, Paul Douglass, is a user experience designer at our Society.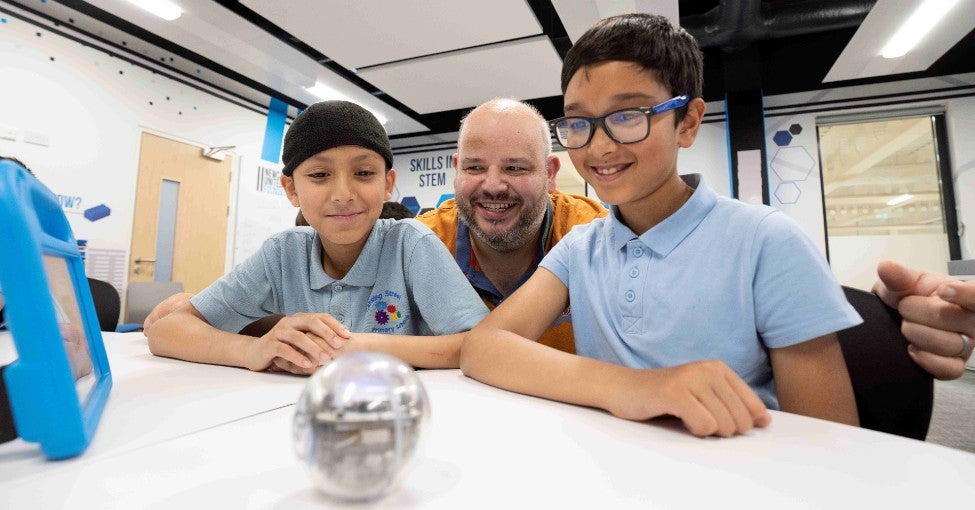 As a parent and a school governor I know how packed the curriculum is and how important digital literacy is. It's fantastic to see opportunities like these STEM workshops being provided for children to try something new, and you can clearly see how much they enjoy the coding sessions and how engaged they are.
These sessions are part of a wider programme of activities delivered in partnership with Newcastle United Foundation.
Andrew Foster, Head of Programmes and Impact at Newcastle United Foundation, said: "The fantastic support and commitment from Newcastle Building Society to provide meaningful opportunities through Newcastle United Foundation programmes is helping to connect and inspire communities across the North East.
"From our charity's home at NUCASTLE, our specialist STEM suite is a unique space for young minds to explore the possibilities that science, technology, engineering and maths holds for them in their future – whether that's in education, recreation or potential careers.
"Volunteering support from the Society is key in delivering exciting and engaging Foundation sessions for the next generation and we look forward to seeing where their passion for STEM takes them."
Download the press release (PDF, 453kB).
Image caption: Fiona Shaw and Paul Douglass with two of the students during the session.