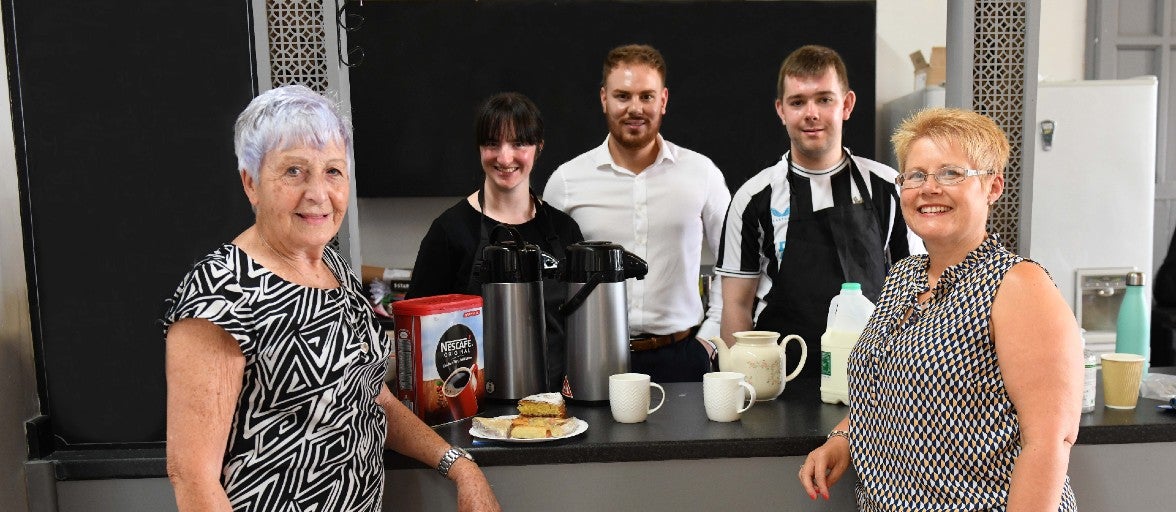 Download the press release here.
A Gateshead young people's charity is bringing different parts of its community together by launching a new lunch club with the help of a four-figure grant from the Newcastle Building Society Community Fund at the Community Foundation.
Skills4Work supports young adults with a range of disabilities and/or mental health conditions with making the transition from education to the workplace by providing opportunities for them to develop the skills they need to succeed.
Weekly work placements are arranged with employers from a variety of sectors, helping service users gain experience in areas relating to their individual interests. The charity also organises regular gardening and walking groups that offer the chance to work on any issues in an informal environment while also learning new skills at the same time.
Skills4Work is now using a £3,000 grant to set up a monthly lunch club for around 20 older people at The Mount Community Centre in Eighton Banks. The lunch club will be run by service users who've not previously had any workplace experience.
The funding is being provided through the Community Fund at the Community Foundation Tyne & Wear and Northumberland, which offers grants to charities and community groups located in or around the communities served by our Society's branch network.
Tracey Wallace, founder and development manager at Skills4Work, says: "Young people with mild learning disabilities all need different kinds of help as they progress towards maturity and independent living, and the charity was set up to help each one succeed by providing the particular types of support they require.
"The funding we've had from Newcastle Building Society is allowing us to plan a whole year ahead and there's no way we could have made this project happen without them."