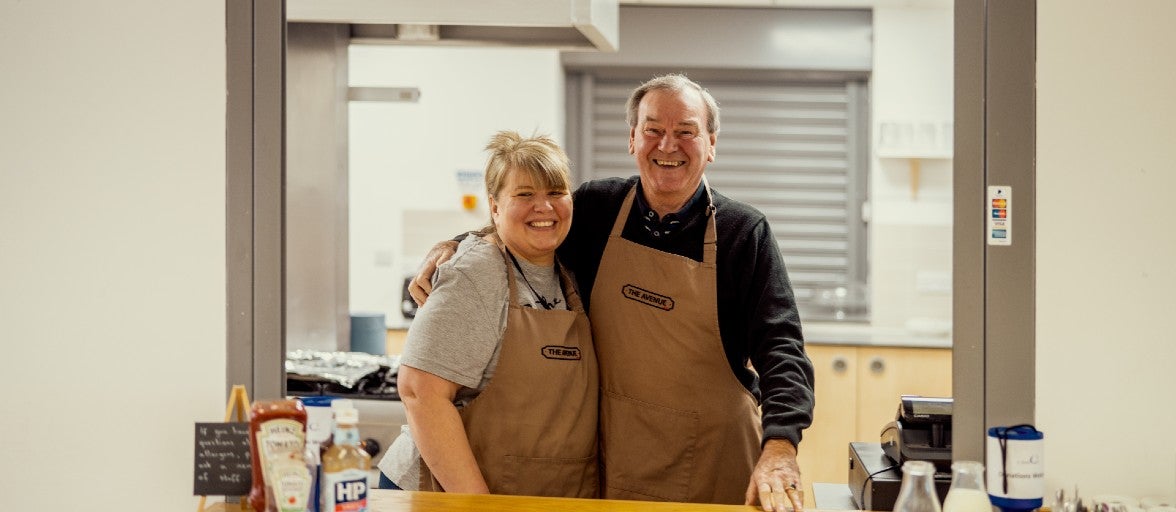 Last winter, a £3,000 grant from the Newcastle Building Society Community Fund helped keep more than 150 people warm at St Martin's Centre Partnership.
Recently, two colleagues visited St Martin's to find out more about the work they do and how they used the grant.
Franco Di Pietro, our Head of Intermediaries, and Area Manager, Kelly Beattie, visited the Centre in Byker, which transformed into a warm hub over the colder months with the help of the grant.
The funding gave vulnerable and older people in the area somewhere safe and warm to spend their time, free of charge. It also helped the Centre provide hot meals, drinks and snacks to anyone who needed them.
Over the course of the winter, more than 150 people visited the Centre weekly, with a large number regularly spending their whole day there.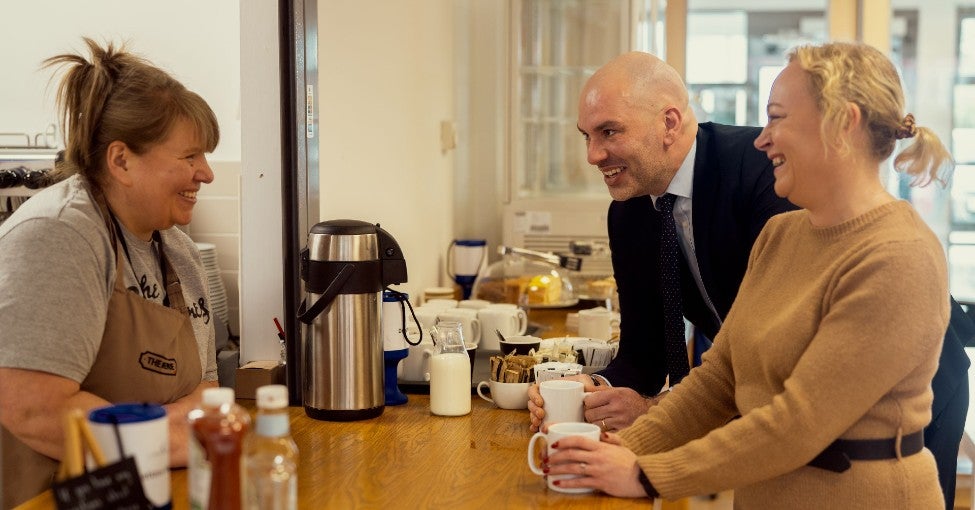 St Martin's recognition and response to an urgent community need has a made huge difference to the well-being of more than 150 local people when they've needed it most. We're very pleased to have been able to support the invaluable work of another amazing charity in our home city.
In addition to being a warm hub, the Centre has a wide range of activities for the local community, all of which are funded entirely by grants.
Helen Twelves, director of finance at St Martin's Centre Partnership, says: "Providing a warm, welcoming space that people could visit any time they wanted without worrying about the cost, and where they could stay in as long as they wanted, took away a lot of the worry that our visitors might otherwise have been facing.
"The social side of this project has been just as important as any other part of it, with the chance to share time together and make new friends in a relaxed, friendly environment really helping to keep spirits up and improve visitors' well-being.
"With a lot of money to raise every year and a lot of different costs to cover, we simply wouldn't have been able to offer this additional help without Newcastle Building Society's support and we're grateful to have had them in our corner."
Download the press release (PDF, 111kB).