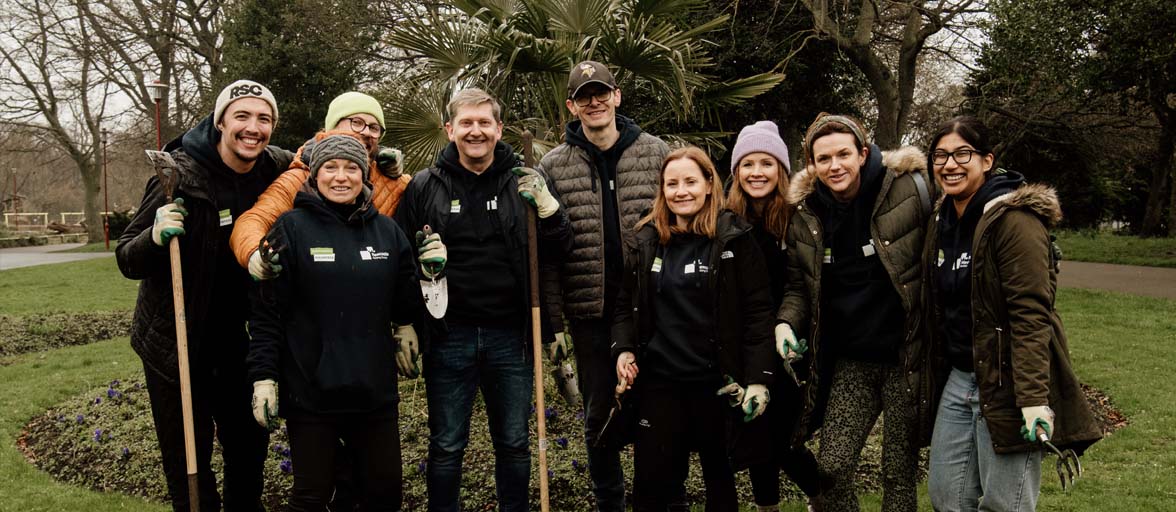 Volunteers' Week might have ended but that doesn't mean our colleague volunteering stops.
All of our colleagues get two paid volunteering days a year to support good causes in our communities.
Many of our teams choose to go out and volunteer together.
Recently, some of our Marketing team volunteered at Richardson Dees Park in Wallsend.
It is one of three parks that make up Wallsend Parks, managed by North Tyneside Council, and near our headquarters in Cobalt Business Park.
Our Digital Marketing Manager, Emma Cottle, organised the volunteering day.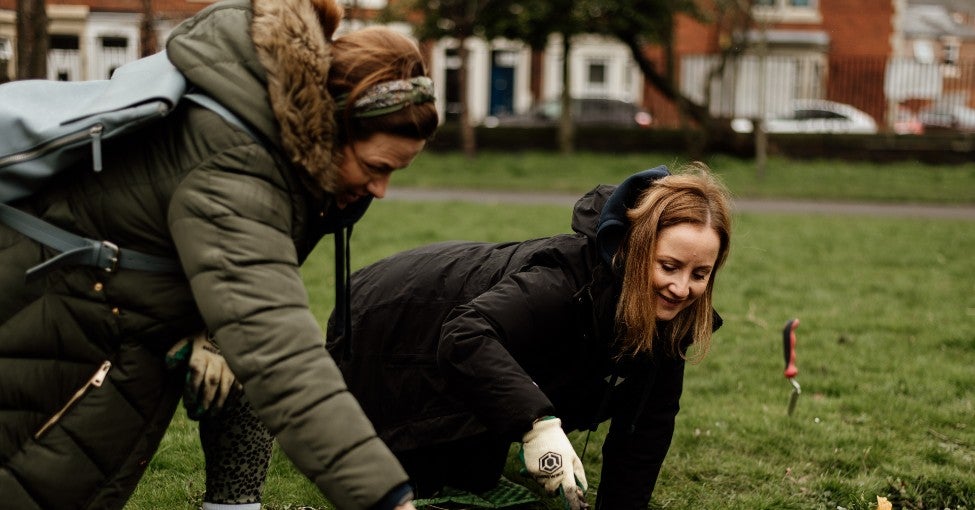 "Both as a Society and colleagues, it's important to us that we're able to give back and make a real difference in our communities. Volunteering at Richardson Dees Park was a great way to do this – caring for a brilliant community facility and helping out the fantastic park wardens."
Despite the cold and rain, the team were in good spirits and spent several hours weeding overgrown flowerbeds and thinning trees in the play area.
Following their efforts, the flowers can now bloom and thrive in clear beds and the chopped branches were donated to local schools to use as part of their craft activities.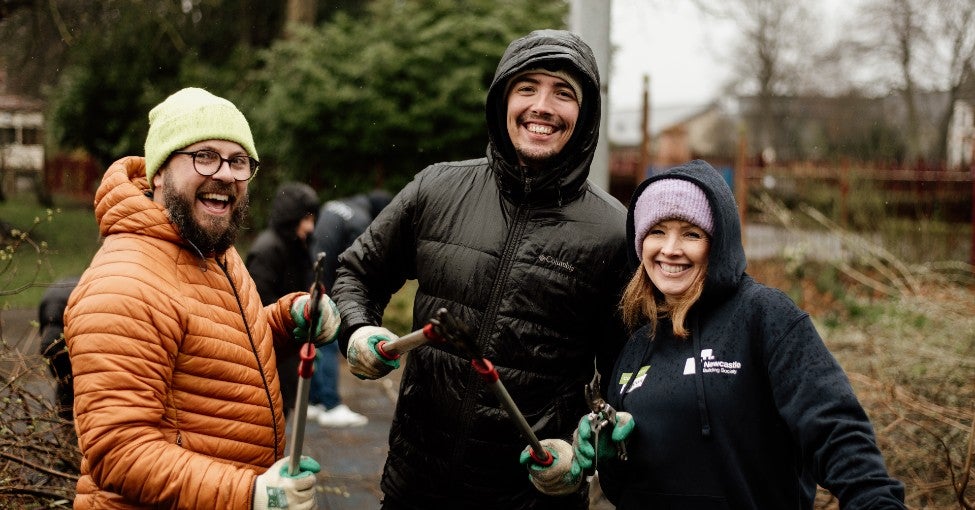 "The best thing about volunteering is that as well as helping the community, it's a great team building activity, especially when it's outdoors. I loved spending the day with my teammates and getting to know everyone a little better whilst supporting a good cause."
As the weather continues to warm up, the team are looking forward to revisiting Richardson Dees Park.
Image caption: Members of our Marketing team at Richardson Dees Park.