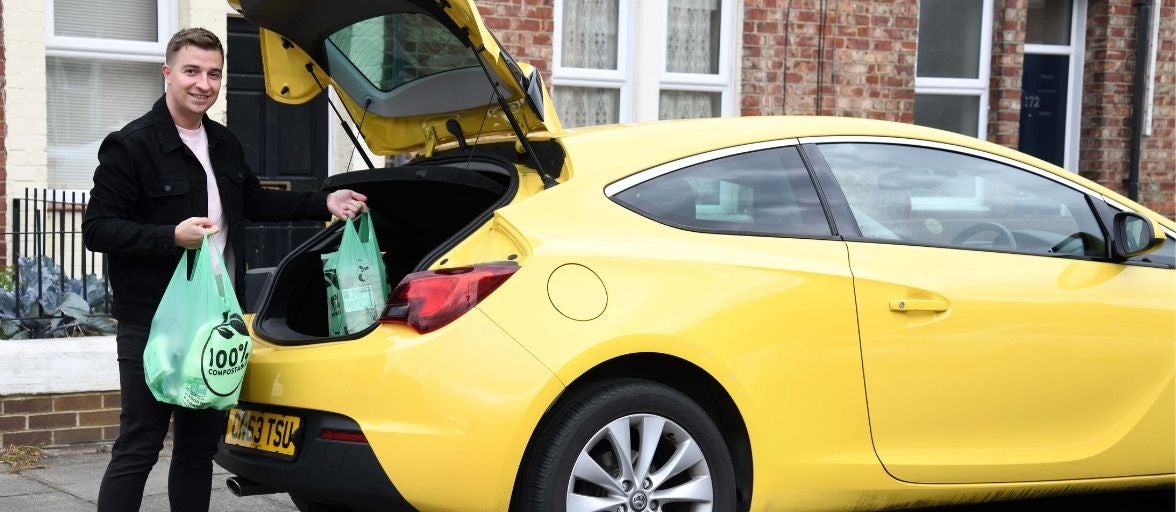 More than 1,000 volunteering tasks have been completed in the North East as part of a unique partnership involving Newcastle Building Society.
Working with the National Innovation Centre for Ageing and 'tech for good' company onHand, Society colleagues have been supporting people in their communities who need help with simple tasks, or even just a regular chat to combat feelings of isolation.
Volunteering opportunities are listed on the onHand mobile app, are easily picked up by registered volunteers and typically completed in under an hour. This so-called 'micro-volunteering' means colleagues can fit tasks around their work day and still make a real difference.
Julie in Newcastle and Jean in Cramlington are two of the hundreds of people in the North East to have received help from Society colleagues. Julie needed some help with her garden so she could get some much needed sunshine whilst staying safe but really enjoyed a friendly chat with her volunteers.
Jean asked for help walking her dog during the winter whilst she was struggling with a knee problem and described one of her volunteers as her 'guardian angel'.
Society colleagues also encouraged others in their communities to volunteer and the response from the public has been so positive that missions completed through the app quickly smashed the partnership's 1,000 task target. The region's response has also left an impression on onHand, who have announced plans to create new jobs in the North East to support the further growth of the app.
Stuart Miller, Customer Director at Newcastle Building Society, said: "Supporting our local communities lies at the heart of our Purpose and as a Society we're committed to helping the people and organisations who need it most. The partnership has been a great success and we're thrilled to have completed over 1,000 missions in the North East.
"We also know that volunteering is good for those giving their time to help others as it has great benefits for their own mental wellbeing. So what's great for our communities is good for our colleagues."
People who need help with simple tasks such as shopping, errands, prescription collection, companionship calls and even gardening can request help through the app and calls for help have come from all over the North East.
Sanjay Lobo, CEO at onHand said: "Every single mission completed by Society employees helps support those in need and we're delighted to reach this milestone. The statistics speak for themselves - our new study with Newcastle Building Society revealed that 80% say volunteering has a positive impact on their own wellbeing. Doing good really does make you feel great!"
Jennifer Hartley, Director of Invest Newcastle, who works to attract new businesses into the city said: "It is great news that onHand have a presence in the North East and are creating skilled careers for the tech talent we have here. This initiative demonstrates both the social and economic impact you can make when you work together for common good.
"We are so proud to have assets like the National Innovation Centre for Ageing and forward-thinking businesses like Newcastle Building Society and onHand in our region who want to make a difference in our communities – exactly the type of vibrant, innovative organisation we are trying to attract."
Newcastle Building Society and onHand have agreed a new five-year partnership to provide ongoing volunteering support and help thousands more people across the North East.