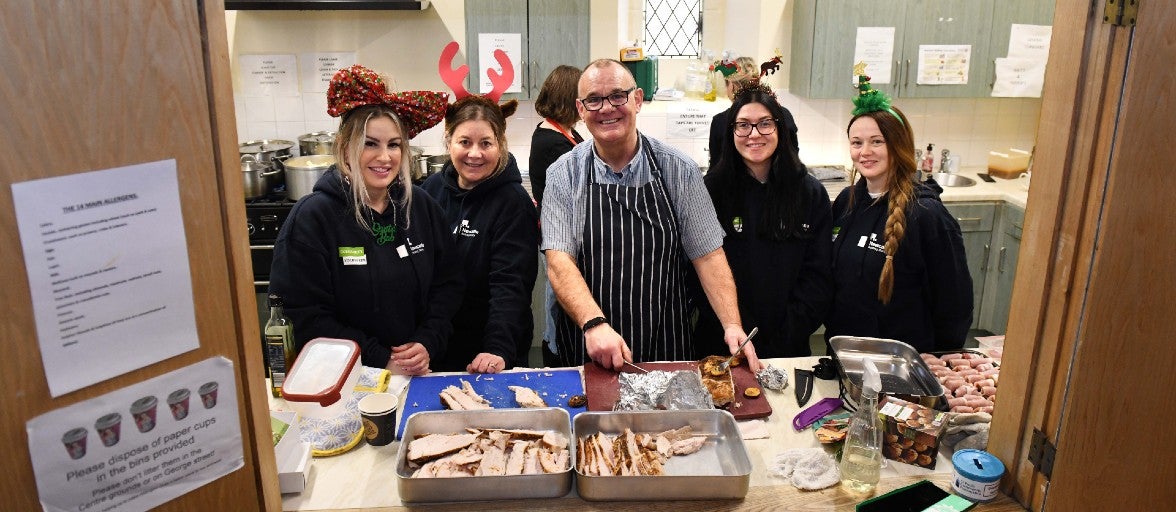 Several of our colleagues helped spread some festive cheer by volunteering at the St Paul's Community Partnership 'Sit Down Christmas Lunch' in North Tyneside.
Operating out of St Paul's Church Hall in Willington Quay, St Paul's Community Partnership offers support services and activities to the local community, ranging from parent and toddler groups to kids clubs and youth projects to wider community offerings.
In September 2021, St Paul's received a grant of £1,000 from the Newcastle Building Society Community Fund at the Community Foundation to purchase storage and shelving for their foodbank service, which serves approximately 25 people each week with food, toiletries, clothing and more.
Since then our colleagues have supported donation drives and volunteered at various events hosted by the Partnership, including their most recent 'Sit Down Christmas Lunch', which was supported by colleagues across our Finance function.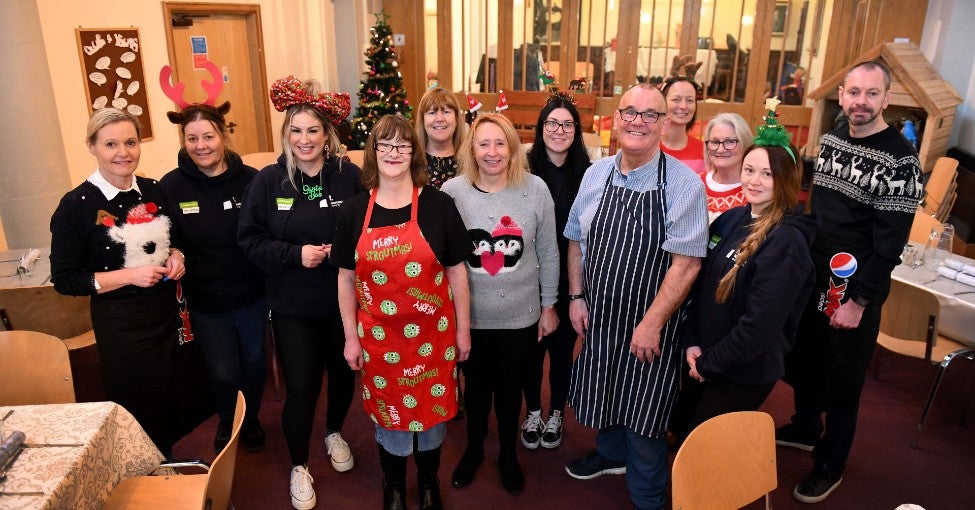 Colleagues from our Finance functions volunteered at the 'Christmas Sit Down Lunch' hosted by St Paul's Community Partnership
Diane Crawford, finance systems and transformation specialist, who was one of the volunteers on the day, said: "We worked with the regular St Paul's volunteers to help set up and decorate the dining tables, prepare and serve Christmas lunch, and even entertained guests.
"We then spent another day boxing up over 120 Christmas lunches to be delivered to elderly residents in the community.
"Being able to support a local organisation and build a relationship with them gives our volunteering much more purpose. It also gave us fresh insight into the fantastic work of St Paul's and I'm sure we'll be looking for more ways to support in the New Year."