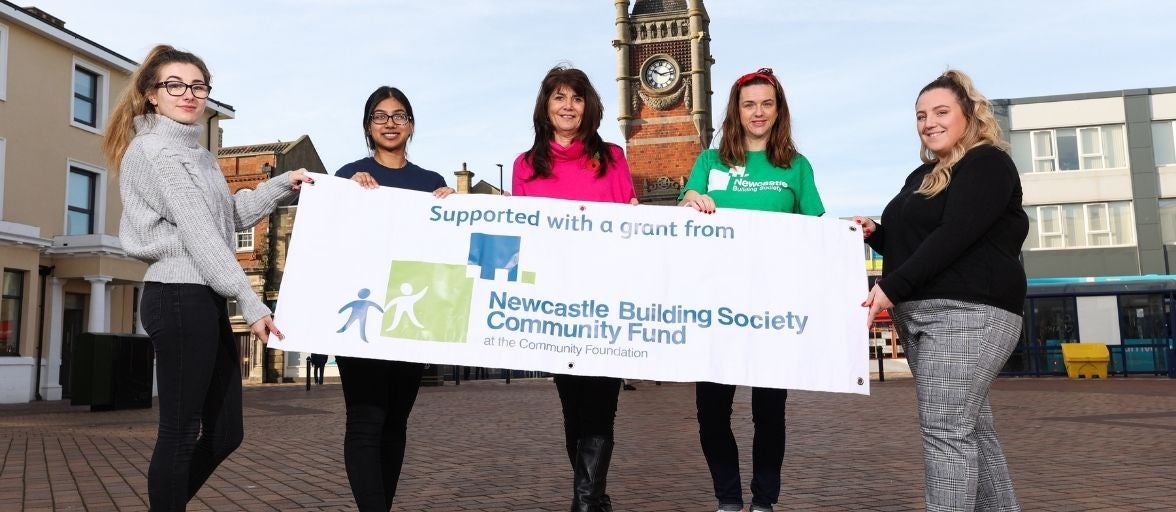 Download our press release here.
Work carried out by local volunteers with a Teesside homelessness charity is getting extra support thanks to new grant funding.
Coatham House offers support and accommodation to young people who are homeless or threatened with homelessness across the Redcar and Cleveland area.
The Redcar-based organisation's work is supported by a team of local volunteers, which includes a number of young people that have previously benefitted from the charity's assistance.
Coatham House is now using a £2,940 grant from the Newcastle Building Society Community Fund at the Community Foundation, which offers grants to charities and community groups located in or around the communities served by our branch network.
The funding is being used to help fund its volunteering programme and enhance the support it can offer in helping each volunteer develop their personal and professional skills.
Founded in the late 1980s, Coatham House focuses on both the practical aspects of independent living, such as budgeting, cooking, cleaning and applying for courses, training and employment, as well as personal development for local young people aged between 16 and 24 years old.
It also looks to assist former residents if and when they need help with trying to avoid tenancy breakdowns or any other issues that they're facing.
The charity also runs the Reloved cafe in Redcar town centre, which provides practical work experience opportunities that help young people develop the skills they need to gain permanent employment.
Rachel Woodings of Coatham House, says: "We've seen a significant rise in demand for our help over the last 18 months and our volunteers are a key part of enabling us to deliver what's required.
"We're really proud of the contribution that they make to the charity's work, especially as many of them are still pretty young themselves, and we try to make sure that they develop their own skills and prospects through the work that they're doing for us.
"We've seen volunteers go on to secure permanent jobs by using the skills and experience they gain with us and it's always especially pleasing to see people that we've helped in the past returning to give something back to the charity.
"Having the resources available to run the volunteering programme and ensure that no-one's out of pocket for the time that they give to us is something that's really important to the charity.
"The funding we've had from Newcastle Building Society means we can do this while using the money we would have otherwise spent on the programme towards other priorities and we're extremely grateful for their support."
Donna Stubbs, community manager at Newcastle Building Society, adds: "The Society has focused much of its grant-making this year on helping to tackle issues around employability and Coatham House provides a terrific example of how this can be done.
"Young people's employment prospects have been particularly hard hit during the pandemic, but the Coatham House team is helping to give its service users the skills and stability they need to make their way in the world."