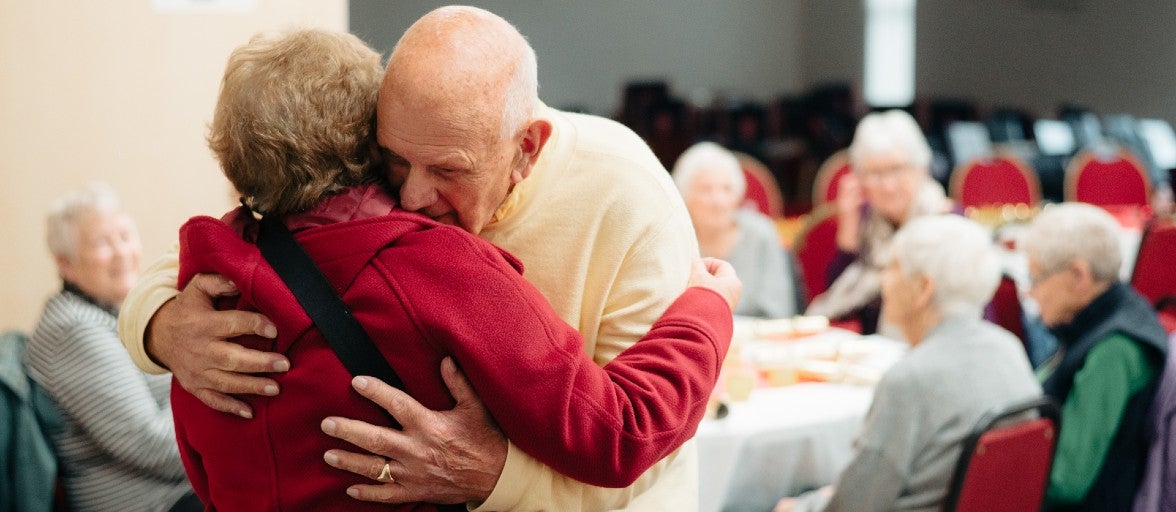 Download the press release here.
Mind Active is an award-winning charity in south east Northumberland, working to enhance the lives of older people across the area, through events and activities that promote inclusion through mental stimulation.
The Bedlington-based organisation has received grant of £3,000 from the Newcastle Building Society Community Fund at the Community Foundation, to help meet the growing costs of providing its services and pay for a series of lunch clubs with different kinds of entertainment.
Operating across Castle Morpeth, Wansbeck, and Blyth Valley, Mind Active seeks to complement and build on activities already available within residential homes, and enable people living within their own homes with debilitating conditions, such as dementia, continue to be a part of their communities.
As well as working directly with local older people, Mind Active also works with bereaved carers and families for as long as they feel they need its support.
Other activities they offer include exercise sessions, fellowship groups, concerts, picnics, school and animal visits, as well as trips out to local attractions such as Alnwick Garden and Plessey Woods.
Mind Active's founder, Stephen Ward, says: "Keeping active, both mentally and physically, is the key to our beneficiaries feeling they are still valuable members of society and all the activities we organise are designed to help to achieve this goal.
"The funding we've received from Newcastle Building Society has come along just at the right time, especially with the cost of delivering our work continuing to rise, and it'll make a big difference to what we can do."
Find out more about our Community Grants here.