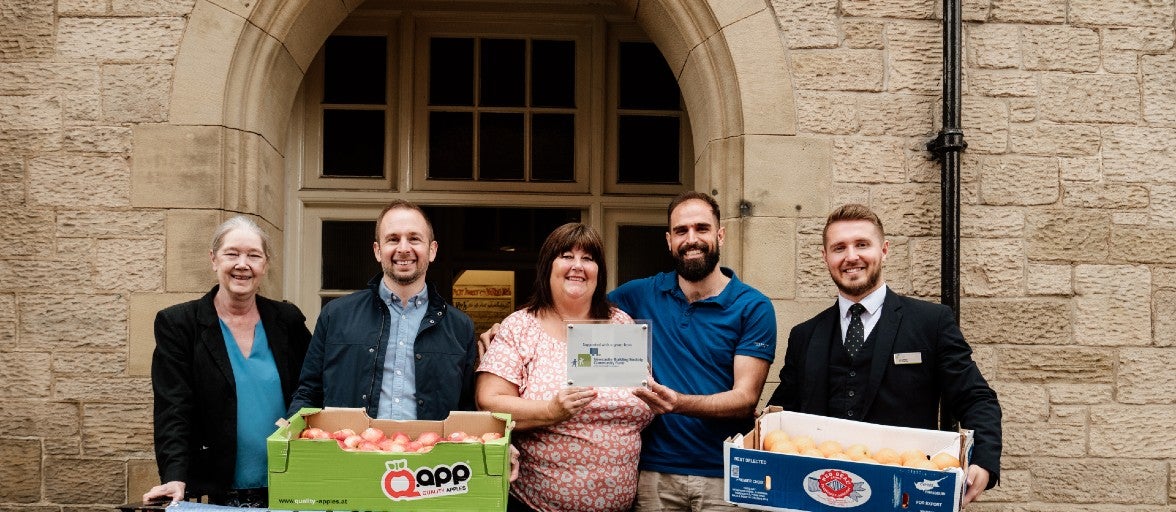 A Wallsend charity is using a £5,000 grant from the Newcastle Building Society Community Fund to support the wellbeing of asylum seekers in the region.
Walking With in North Tyneside works with asylum seekers so that they feel a part of the community, by providing a range of support and resources in a welcoming environment.
Their services include English language classes, help with clothing and foodbanks, health and wellbeing activities, and housing support.
The £5,000 grant is being used to add fresh fruit and vegetables to the 40 bags of non-perishable food that Walking With in North Tyneside provides each week, to asylum seekers who don't qualify for benefit payments.
Joan Hoult, chief executive officer at Walking With in North Tyneside, says: "The people that we're helping have extremely limited resources available to them, meaning buying fresh produce is often simply not possible.
"The feedback that we've had has been very positive and the impact that this work is having on recipients' mental health is especially pleasing to see.
"Our organisation doesn't receive any statutory funding, and with demand growing for the many other ongoing activities that we provide, we simply wouldn't have been able to make this project happen without Newcastle Building Society's generous support."
Download the press release (PDF, 110kB).
Image caption: L-R: Barbara Scotland from Walking With in North Tyneside with Ben Thomas, our Head of Reward; Joan Hoult, CEO of Walking With in North Tyneside; Arsalan Hassan Mohammadi, service user; and Jonathan Fincken, our North Shields Branch Manager.