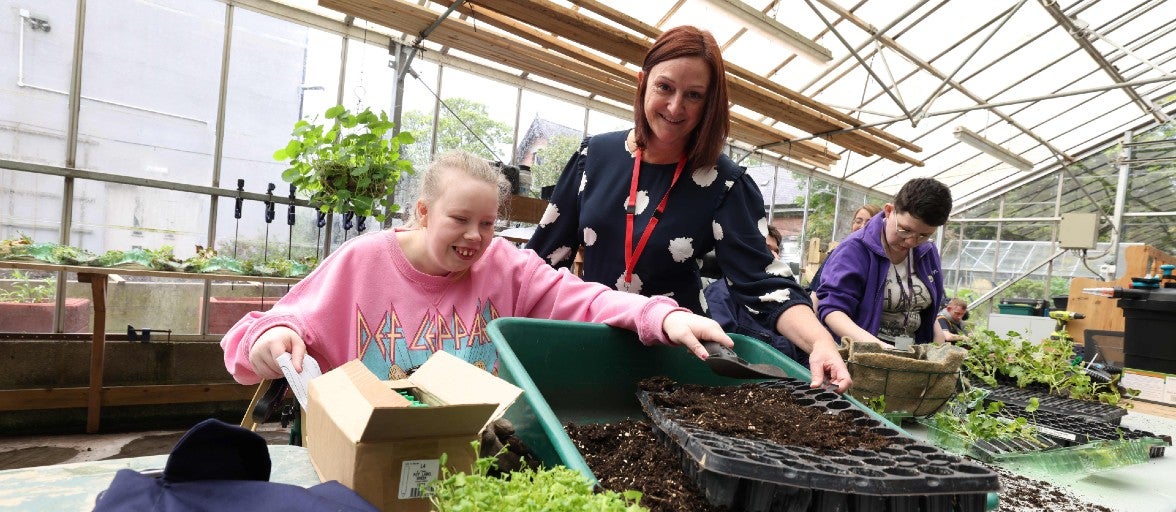 The Percy Hedley Foundation is using a £3,000 grant from the Newcastle Building Society Community Fund to buy new branded uniforms for its adult learners.
The Percy Hedley Foundation is a disability charity in the North East that supports people with complex learning difficulties, disabilities, and additional communication needs, through care, education, and learning opportunities.
As part of its work, the Foundation runs an employability programme, Hedley's Horizons, which helps its service users develop new teamwork and life skills through activities, such as gardening, arts and crafts, cookery, and volunteering.
The Foundation has used the £3,000 grant to buy branded uniforms for Hedley's Horizons users. This will help give the users more visibility when they are out working on their projects and create a sense of togetherness and purpose within the group.
Patricia Boynton, trusts and foundations fundraiser at the Percy Hedley Foundation, says: "Hedley's Horizons is all about giving people with disabilities the chance to learn new lifeskills, work as a team and develop confidence in themselves and what they can do.
"The uniforms have created a real sense of belonging among our students, as well as helping them to separate their work life from their home life.
"With lots of other budget priorities to cover, this would have remained just a nice idea without Newcastle Building Society's contribution and we're really pleased with the impact that their generous support has had."
Download the press release (PDF, 109kB).
Image caption: Jill Wilson, our Head of IT Service Management, with some Hedley's Horizons users at one of their gardening sessions.