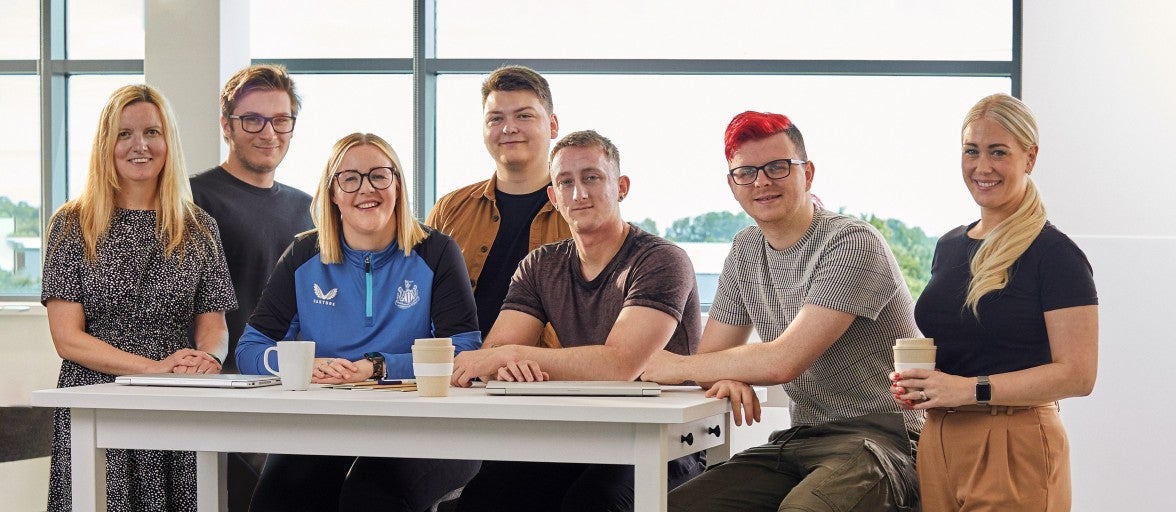 Helping people realise their potential.
This National Apprenticeship Week, we're shining a light on our apprentices, and sharing more about our partnership with one of the region's best-known charities.
Throughout the year we work collaboratively with employability skills-focused partners, including The Prince's Trust, Walking With The Wounded, and Newcastle United Foundation, taking a fresh approach to attracting and growing talent within our region, and providing people of all ages with employment and development opportunities.
Newcastle United Foundation
Our long-term partnership with the Foundation includes support for the development of their new community hub, NUCASTLE powered by Newcastle Building Society, and ongoing support for their NU Futures programme.
In 2022, we worked closely with the charity to deliver a bespoke apprenticeship programme which would give participants an authentic experience of employment within our Society. We also wanted to help people gain an understanding of working within financial services, the roles we have available, and help them make an informed decision on what was right for them.
In March 2022, we delivered our first Customer Service Week to 15 young people, using a mixture of real world experiences and conversations to share what it means to work at the Society. All participants who completed the week received a qualification in Employability Skills and six young people were recruited as full time colleagues on a Customer Service Apprenticeship.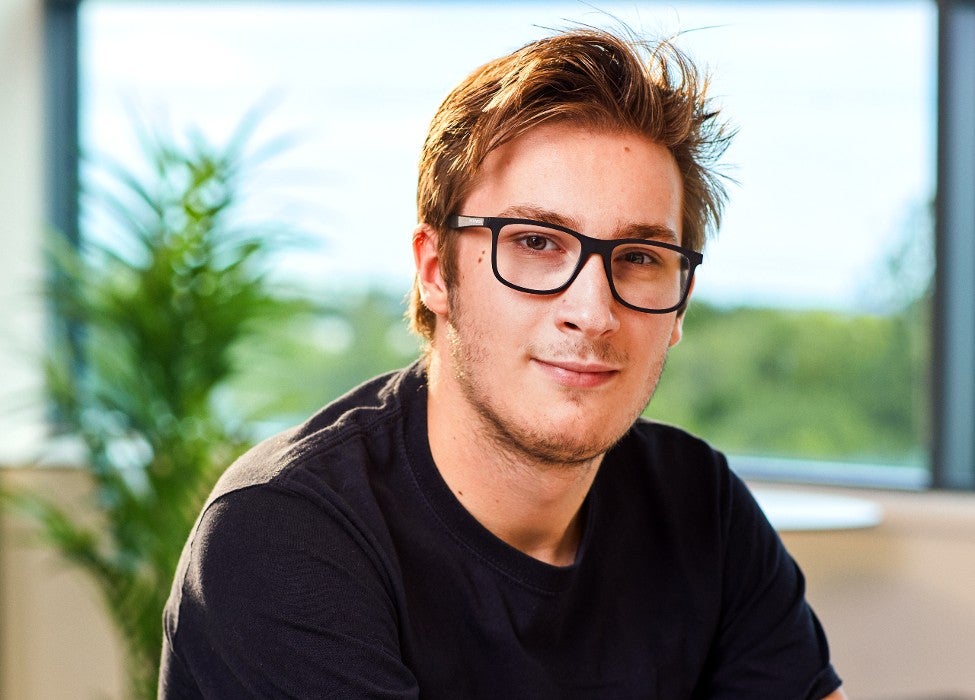 I'm currently a Customer Service Apprentice at the Society. It's my very first job and I was introduced to it through the Customer Service Week the Society hosted with Newcastle Foundation. Since joining the Society, I've had many learning opportunities presented to me both in my role and through our Early Talent network, which have helped me with personal and professional development. I also enjoy the day to day work I do in my role - I particularly the administrative side of it and engaging with our customers.
Dawn Barber, NU Futures Business Network Manager at Newcastle United Foundation, said: "Together with Newcastle Building Society, we are proud to support and inspire the next generation through apprenticeship opportunities that allow young people to step into the world of work while gaining experience and getting paid.
"Our partnership work with the Society is vital to Newcastle United Foundation's goal of connecting teenagers and young adults with employers across the region. This dual commitment to social inclusion removes barriers young people face while trying to gain employment and has created life changing opportunities for those we work with, including our amazing apprentices.
"Newcastle United Foundation's NU Futures provision ensures that young adults are given unique opportunities and access to a network of supportive, community-minded North East businesses from various sectors, linking employers with potential employees, guaranteed job interviews and work experience."
Early Talent
Our Customer Service Week with Newcastle United Foundation is just one of the ways we're creating new opportunities for people across our region.
We also offer a wide variety of other apprenticeships, placements and student placements, and graduate roles, across a range of functions.
Find out more about our Early Talent programme and the latest opportunities here.