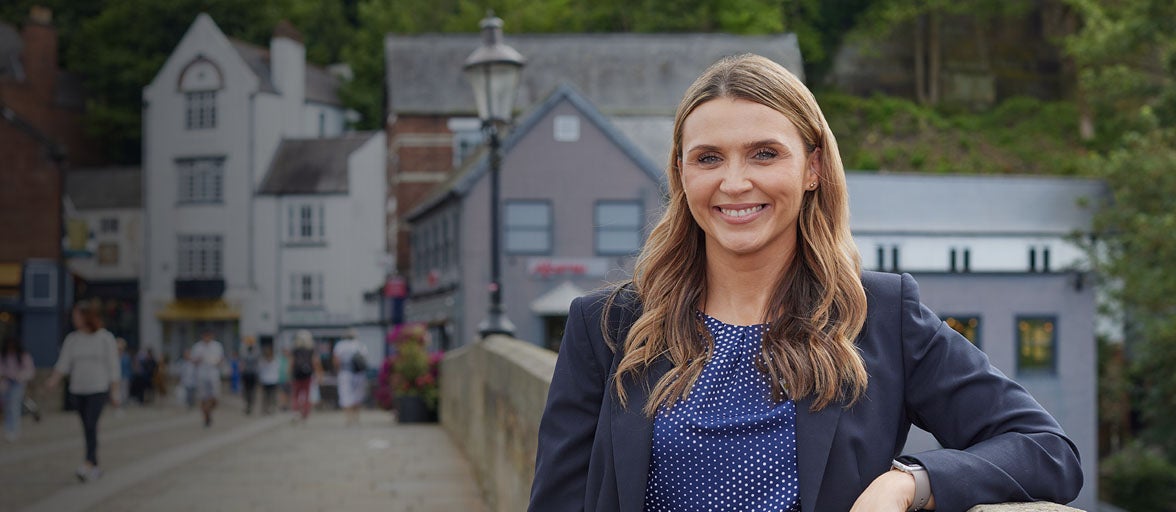 Faye Dale has been appointed as the manager of our Durham city centre branch on Saddler Street.
Durham local Faye joined the Society in 2016. She has previously managed our Hartlepool branch and is now moving to her hometown branch, situated underneath the city's iconic golden teapot.
Faye said: "It doesn't get much better than working in Durham city centre, not only because of location but also the fantastic team I'll be working with, who are all committed to providing the best possible customer service.
"I look forward to building on the success our Durham branch has had in meeting local people's needs both from a personal finance point-of-view, but also through our work to support charities and community groups in the local area. I know so many people in Durham love their local branch, so I can't wait to get started, reconnect with some familiar faces and welcome everyone who appreciates the importance of being able to speak to someone face to face on their local high street."
Despite a national trend of bank branch closures, including several in Durham, we are investing heavily in our branch network and convenient face-to-face financial services across our region.
Find out more about Faye and her new role.
Download the press release (PDF, 159kB).
Image caption: Faye Dale, our new Durham Branch Manager.