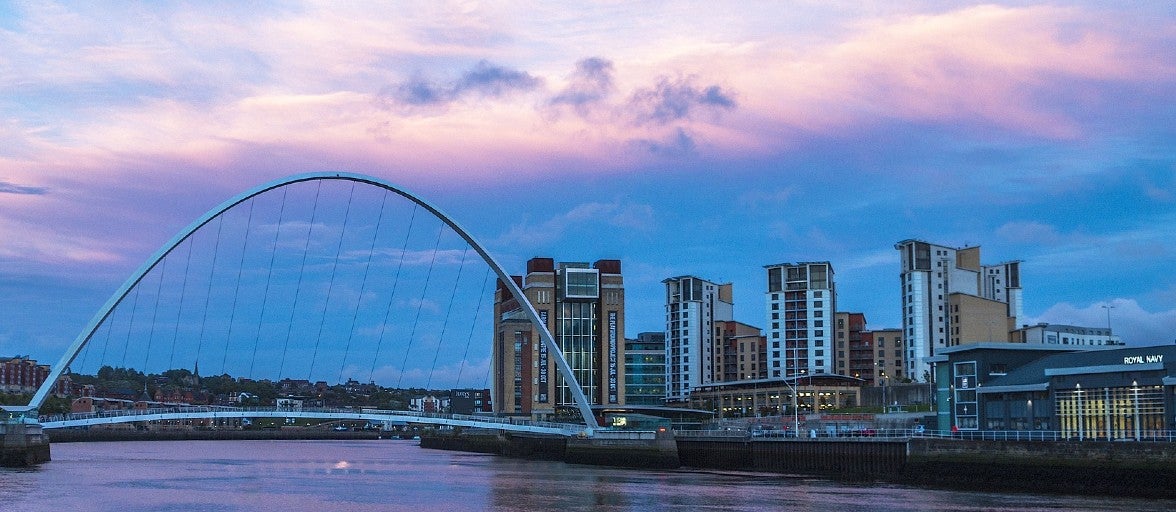 [Note: financial results quoted are for the full year to 31 December 2022 (and equivalent period in 2021, unless stated)]
2022 highlights:
Good value for savers, paying an average interest rate of 1.20% versus the rest of market average rate of 0.66%, equating to around £21m more interest paid to our savers than the market average
Good value for borrowers, with an average Standard Variable Rate (SVR) for mortgages 0.42% lower than the market average, saving our SVR borrowers over £500,000 in interest payments compared to the market average
Profit for the year before taxation increased to £31.7m (2021: £29.1m)
Operating profit before impairments and provisions increased by £2.0m to £30.5m (2021: £28.5m)
Underlying operating profit of £26.7m (2021: £22.0m)
Record gross mortgage lending for the year at £1.1bn and record net core residential lending at £586m (£861m gross and £330m net in 2021)
Opening of a new community branch in Knaresborough, North Yorkshire, a town recently left with no bank on its high street
Development of a new blueprint for branches in cashless communities by adding a OneBanx multi-bank transaction kiosk to our branches in Knaresborough and Gosforth
Partnership with Citizens Advice Gateshead to provide Members struggling with the cost of living with a comprehensive package of support
Launch of a new employability partnership with armed forces charity Walking With The Wounded
Increased colleague numbers by nearly 200 during the year, creating new job opportunities for the region
The official opening of NUCASTLE powered by Newcastle Building Society, a new community hub and home of Newcastle United Foundation
Celebration of ten years of support for the Sir Bobby Robson Foundation, with a decade of donations totalling over £3m
Over £544,000 in community funding through charity partnerships, community grants from the Newcastle Building Society Community Fund at the Community Foundation, and colleague fund raising matches
Newcastle Building Society has announced its results for 2022, highlighting the continued provision of good value for savers and borrowers, and its resilience in a challenging economic environment through a strong financial performance.
Significant support was provided to Members, clients, and colleagues during a difficult year, which was achieved through the delivery of the Society's Purpose to connect its communities with a better financial future. With strong growth across the Group, almost 200 new jobs were created through the year, taking colleague numbers to nearly 1,500.
In response to successive decisions by the Bank of England during 2022 to increase the base rate of interest, the Society increased rates on its variable rate savings book multiple times to provide Members with good and consistent value. In 2022, the Society welcomed more than 10,000 new Members to the Society through its savings product range.
In the 12 months to December 2022, the Society's average savings book rate of 1.20% was materially higher than the market average of 0.66%, which equated to providing around £21m more in interest for its savers. As well as market-leading savings products, the Society continued to offer good value to borrowers. Throughout 2022, its Standard Variable Rate (SVR) was 0.42% lower than the market average, helping its SVR mortgage borrowers save more than half a million pounds in interest payments.
With more than 5,600 new mortgage customers during 2022, the Society delivered record net core residential lending of £586m (£330m in 2021). Its focus on supporting first time buyers and borrowers with smaller deposits provided vital support in a rising rate environment and it continued to participate in two key mortgage support schemes; First Homes and Deposit Unlock.
The Society announced Group profit before tax of £31.7m for the year ended 31 December 2022, compared to £29.1m for 2021. Operating profit before writeback of impairments and provisions was £30.5m (£28.5m in 2021).
In August 2022, the Society announced it had entered into an exclusivity agreement with Manchester Building Society to explore the possibility of a merger by way of a transfer of Manchester Building Society's engagements to Newcastle Building Society. Subsequently in February 2023, it entered into Heads of Terms with the expectation that subject to resolutions by the Boards of both building societies and regulatory approval, a merger will complete later in the year.
The Society continued to challenge national expectations and buck the trend of branch closures by opening its 31st branch in Knaresborough, working in partnership with North Yorkshire County Council to locate a branch within the town's library. Knaresborough is the Society's latest community partnership branch, which involves the innovative use of shared spaces to restore access to financial services by co-locating with community services such as libraries.
This pioneering approach was extended with the addition of multi-bank kiosks in its branches in Gosforth and Knaresborough. The OneBanx kiosks enable personal and small business customers of any bank on the open banking network to pay in notes and coins and withdraw cash from their bank account using a mobile app. The use of this technology in a branch is a first, and a formula that could be adopted by financial services providers across the country in communities where banking services are being withdrawn.
Plans to open a new community branch in the refurbished Tynemouth library continue in partnership with North Tyneside council, with an anticipated opening due in 2024. The society continues to explore additional and innovative new branch opportunities in the north east with a view to expanding its physical presence.
Newcastle Building Society chief executive officer, Andrew Haigh said:
"In the face of another challenging year and a volatile economic environment, the Society has delivered a set of robust results, and continues to demonstrate its resilience and agility. We've consistently delivered for our Members; offered good value to both savers and borrowers, continued to provide financial advice during a period when household budgets are under significant pressure, and pioneered ways to restore access to cash and face to face financial services in our communities."
Recognising the wider skills challenge across the region, the Society is working collaboratively to help people develop their employability skills and play its role in driving sustainable positive change across its communities.
In March 2022, the Society celebrated the official opening of 'NUCASTLE powered by Newcastle Building Society', a brand new community hub for sports, education and wellbeing in Newcastle's west end. The building, which is also the new headquarters of Newcastle United Foundation, will provide future generations with life-changing facilities and is expected to attract more than 100,000 visitors in its first year. The Society works collaboratively with the Foundation on a range of programme deliveries aiming to enhance financial education and workplace skills, and through the co-creation of an innovative apprentice recruitment programme, which resulted in six young people joining the Society last year as full time Customer Service Apprentices.
A new skills-focused partnership with the military charity Walking With the Wounded was launched in March 2022; a collaboration to establish meaningful careers opportunities for Armed Forces veterans through a tailored programme of support. To support its growth ambitions, the Society revealed its ambition to recruit 50% of entry-level roles through its various skills partnerships by 2025.
In total, the Society contributed over £544,000 to its community during 2022, comprising grants, match funding, and ongoing partnership donations.
Grant giving through the Newcastle Building Society Community Fund at the Community Foundation Tyne & Wear and Northumberland continued throughout 2022, with small grant funding to 76 charities across the North East, North Yorkshire and Cumbria. The fund was focused to help tackle issues around the priorities of employability, food poverty, homelessness, debt management and social isolation, as well as continuing support for cancer care services.
In 2022 the Society celebrated 10 years of support from the Society for the Sir Bobby Robson Foundation, which includes over £3m donations since the start of the partnership in 2012.
Towards the end of 2022, the Society launched a new partnership with Citizens Advice Gateshead to provide meaningful, targeted support to Members and colleagues struggling with the rising cost of living. The 'Helping Hand' dedicated telephone hotline and email service provides quick access to welfare advice experts to discuss financial concerns and provide guidance on options, including emergency financial support.
Although the primary focus of its community support is within the region, in April the Society donated £25,000 to the Disaster Emergency Committee (DEC) to help those affected by the conflict in Ukraine.
Andrew Haigh concluded:
"The Society has a particularly important role to play in delivering a purpose that is not only centred on good, consistent financial product value and excellent service, but also extends to delivering mutual value in many other ways, to the wider benefit of the Members we serve and their communities. I'm proud of the way the organisation has responded to the challenges we faced in 2022 and generated momentum in our Purpose delivery which promises to drive the Society forward over the coming year."
Our Full Year 2022 results can be found here.
Footnote:
Savings data according to CACI Current Account and Savings Database, Stock, including fixed and variable rates. CACI is an independent company that provides financial benchmarking data which covered 87% of the cash savings market in 2020. Data correct as at February 2023.