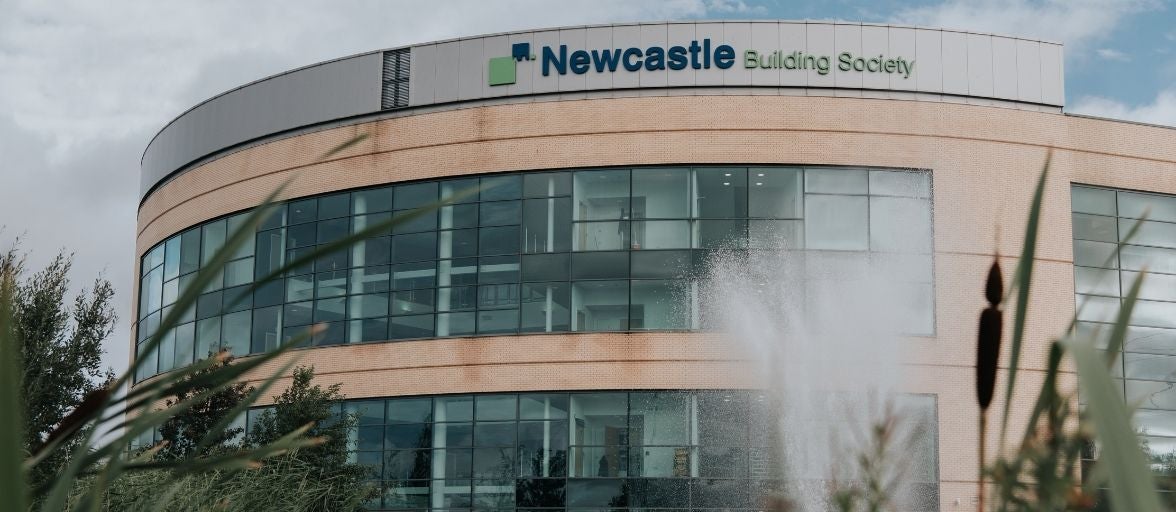 Newcastle Building Society is intending to leave its Newcastle city centre office, Portland House, following a strategic review of its workplace requirements.
The intention to vacate the building on New Bridge Street means the Society's extensive 100,000 sq foot office space at Cobalt Park will become its main home while it completes a strategic property review. This will include consideration of new and upcoming commercial property developments in Newcastle City Centre.
As a result of the Covid-19 pandemic changes to working locations, the majority of the Society's workforce is currently working from home, with only a small number of colleagues working in Portland House and Cobalt Park.
Andrew Haigh, Chief Executive at Newcastle Building Society, said, "Our Portland House office no longer meets our strategic needs. The extensive unused space that we already have available in our Cobalt Park building gives us an opportunity to create a more aspirational working environment and review what an additional head office space might ultimately offer."
The planned move means that the Society's Portland House branch services will transfer to nearby Northumberland Street branch and the branch, which is part of the Portland House building, will close. All Portland House branch colleagues will take up new roles across the existing branch network, once customers have been transferred.
Andrew Haigh continued: "While we continue to invest in our branch network, the unique location of the Portland House branch, which is part of our head office building, means that on this occasion we will need to transfer services and customers to another branch. Our Northumberland Street branch in Newcastle City Centre is nearby and I know many customers already use both branches and all will be welcomed and well-served by our colleagues there.
"Our commitment to branches and to the High Street remains as strong as ever, as evidenced by our multi-million pound branch upgrade programme and expanding regional presence. We're also working on an exciting new community partnership branch in Tynemouth and we expect to announce progress on this in the coming weeks."
In the past 12 months Newcastle Building Society has launched two new community branches in Hawes and Wooler, and new high street branches in Barnard Castle and Bishop Auckland.
The Society, which employs more than 1,200 colleagues across the North East, North Yorkshire and Cumbria, recently received Platinum Investors In People recognition. It is actively recruiting and has 30 current live roles providing a wealth of opportunity across a variety of areas such as IT, Risk and Communications.
Throughout the pandemic, Covid-secure practices have been implemented across its branch network, with all but one of its branches remaining open to provide essential transactions for customers in both lockdowns. The Society has worked with mortgage customers to arrange payment holidays in instances where customers were experiencing mortgage payment difficulties and ensured that savers can access their savings without penalty where they need to do so. It has provided ongoing support to communities through the pandemic, as part of a £1.5m community commitment announced in September.
The colleague move to Cobalt will be completed by January 2021. Customers have been informed about the transfer of services to the Northumberland Street branch from Friday 5 February 2021.