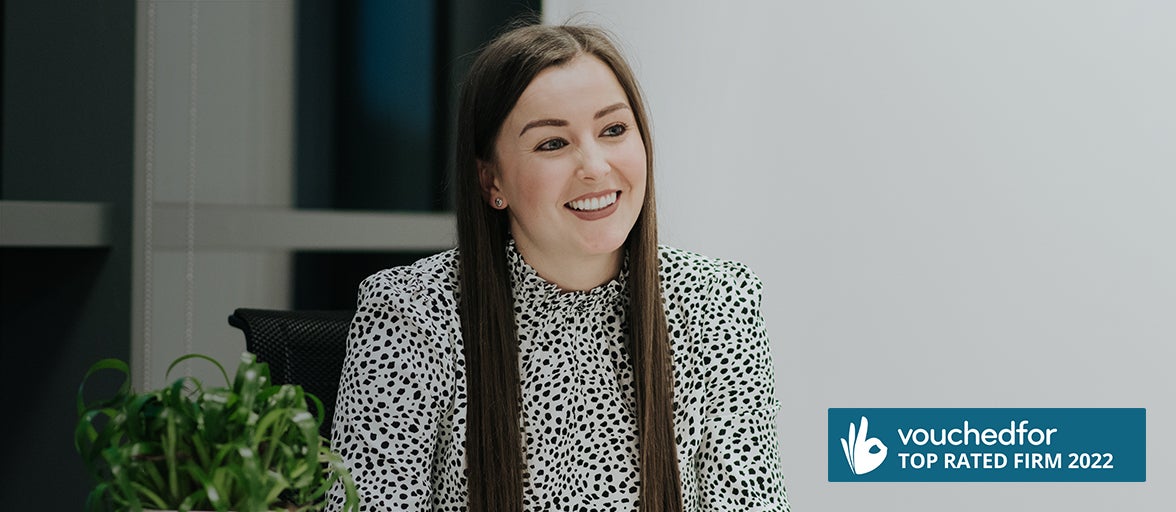 Colleagues from across Newcastle Building Society are celebrating after its financial advice subsidiary, Newcastle Financial Advisers, achieved 2022 Top Rated Firm status from VouchedFor, the UK's leading review site for Financial Advisers.
In order to gain Top Rated Firm status, a firm must receive exemplary client feedback and demonstrate a clear commitment to transparency, which means advisers consistently inviting all clients to review them.
With an overall rating of 4.8/5 from over 1,100 client reviews, the feedback demonstrates how customers rate the standard of advice we're providing on high streets right across our region. And despite the challenge of providing face to face advice over the last few years, the VouchedFor reviews of Newcastle Financial Advisers show they've continued to support clients throughout the pandemic.
Take a look at the reviews at vouchedfor.co.uk or get to know our team of advisers here.
"We're always tracking customer sentiment to understand where we can continue to improve, but it's great to get the external recognition from VouchedFor and to know that recognition is driven by real feedback from satisfied customers."
Stuart Miller, Chief Customer Officer