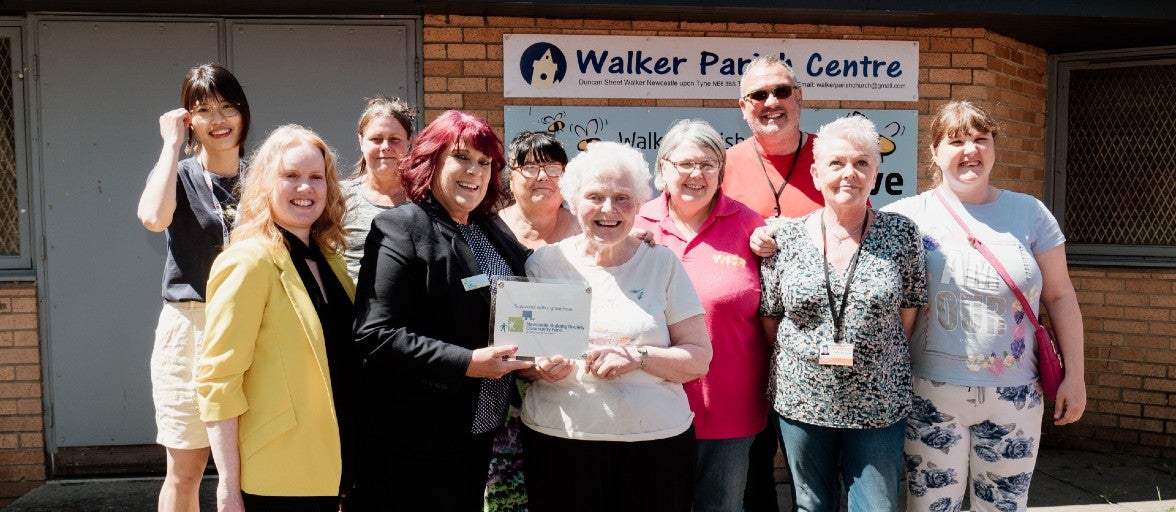 YMCA Newcastle is using a £4,798 grant from the Newcastle Building Society Community Fund to tackle social isolation among older people.
YMCA Newcastle runs a free friendship group at Walker Parish Church, to give local residents aged 55 and over the chance to spend some time together and meet new people in a friendly, welcoming environment.
The weekly group includes a free lunch and activities such as bingo, quizzes, and outings, with up to 25 people attending regularly.
Without funding support, the friendship group would have been unable to continue. YMCA Newcastle is using the grant to cover the annual staff and food costs of running the group, and is now ready to welcome more local people who'd like to attend.
Roberta Davidson, community team member at YMCA Newcastle, says: "Some of the older people that we welcome to our sessions live in local care homes, while others live independently in the local community and quite often tell us that coming to our sessions is the only time they get out during the week.
"Tackling social isolation in this way makes a big difference to the wider health and well-being of our members, some of whom have very little contact with other people through the rest of the week.
"We involve everyone on choosing the different meals that we provide each week, as well as the various activities we run, and we know from members' feedback just how much of a positive impact our sessions have.
"Without the funding we've had from Newcastle Building Society, we simply wouldn't have been able to keep running this group, but now we're looking to invite even more local people along to spend some time with us."
Download the press release (PDF, 110kB).
Image caption: Our Head of HR & People Operations, Jill Newman (second from left), and Gosforth Branch Manager, Lynn Richardson, with members of YMCA Newcastle's friendship group outside of Walker Parish Church.