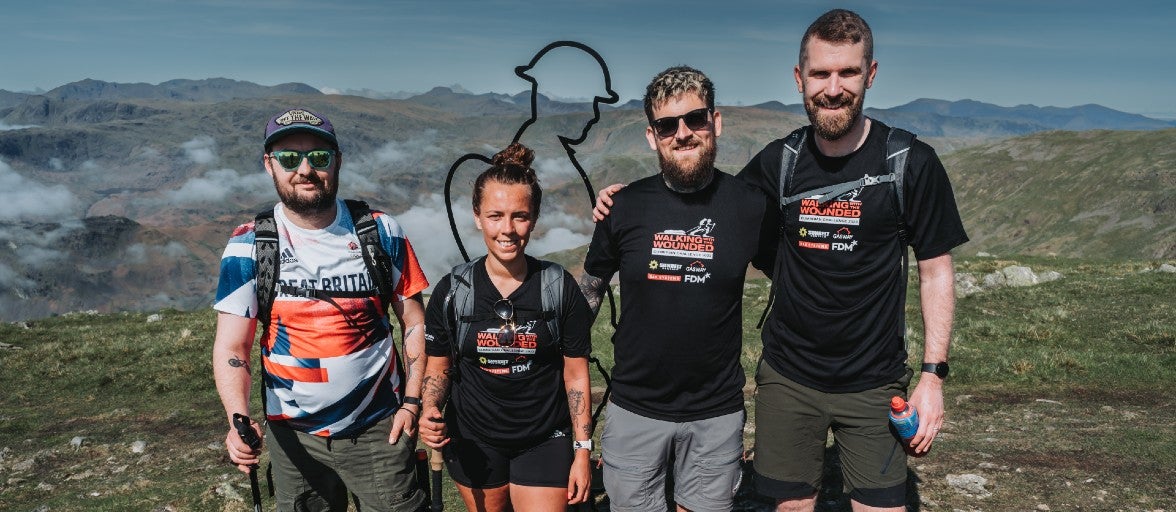 A dozen Newcastle Building Society colleagues took fundraising to dizzying new heights to raise money for military charity, Walking With The Wounded (WWTW).
Our colleagues took part in the Cumbrian Challenge. It is WWTW's annual flagship fundraising event, where hundreds of people and organisations take one of three different routes through some of the Lake District's most eye-catching and demanding scenery.
Eight members of our team hiked 10km to the west of Grasmere and up to the 766m peak of Great Rigg. Four IT colleagues challenged themselves to a longer route – walking 26km and climbing more than 1,700m to reach the peaks of five fells, including Fairfield, Seat Sandal and Grey Crag, in ten and a half hours!
Our team has raised over £700 so far, with more donations still to come.
WWTW is a military charity that helps veterans and their families get back on their feet and rebuild their lives. Working in collaboration with the NHS, they deliver employment, mental health and care coordination programmes to those who have served.
Our participation in the Cumbrian Challenge is part of our long-term partnership with WWTW.
We've invested £150,000 to support their employment programme, which helps armed forces veterans find meaningful careers in financial services. We are also creating employment opportunities within our Society for veterans.
Tommy Watson, director of operations at Walking With The Wounded, said: "The Cumbrian Challenge is our headline event and each year we welcome hundreds of participants to the picturesque surroundings of Grasmere.
"We are so grateful to Newcastle Building Society who we not only have a long-term partnership with delivering meaningful careers in the financial services, but were also willing to take part in the challenge, get out of their comfort zone, rub shoulders with our team and raised an incredible amount of money.
"The money raised enables us to continue to drive the expansion of our frontline staff, enabling them to support more veterans with employment and mental health programmes, changing lives."
For more information about Walking With The Wounded, please visit www.walkingwiththewounded.org.uk
Image caption: Our IT colleagues, Gary, Jade, Glenn, and Richard, who braved the longer 26km trek.
Download the press release here.