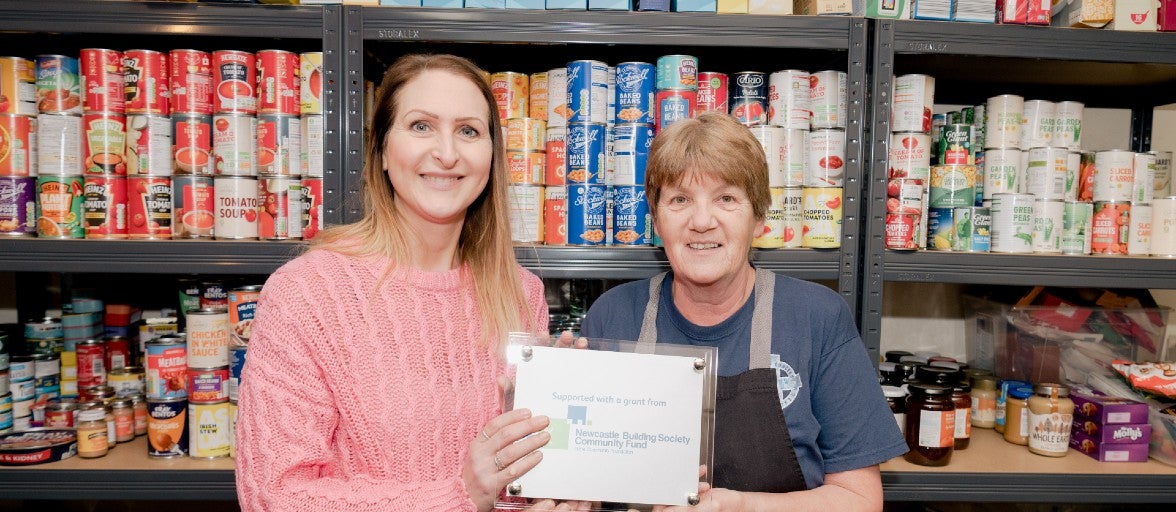 Download the press release here.
St Vincent's Newcastle is making more room at the table at its weekly community lunch club thanks to a grant of £3,000 from the Newcastle Building Society Community Fund at the Community Foundation.
Vinnies' Lunch is a weekly drop-in lunch club at St Vincent's community centre on Newbridge Street in Ouseburn, where up to 140 people receive a free, hot three-course lunch that is prepared by a team of 40 volunteers.
The lunch club, which has been running for the last six years, has seen an increase in the number of people attending in recent months, as well as a sharp rise in the costs of the ingredients used to make the meals on its menu.
The £3,000 grant will help St Vincent's meet the growing cost of buying and cooking these ingredients, which it receives through the FareShare food redistribution scheme and through supermarket donations.
Rebecca Stevenson-Read, centre manager at St Vincent's Newcastle, says: "Vinnies is about much more than just the weekly meal we provide. It fosters a real sense of community and belonging that is hugely beneficial to the people that join us every week, and provides a really positive environment in which they can spend some time.
"The number of people that we're welcoming every week is continuing to rise, which has an obvious impact on the project's running costs alongside the increase in food prices that everyone's only too well aware of.
"Receiving funding such as the Society's generous grant makes such a difference to what we can do and helps to reduce the worry about how we're going to cover the costs of helping the people that come to us."