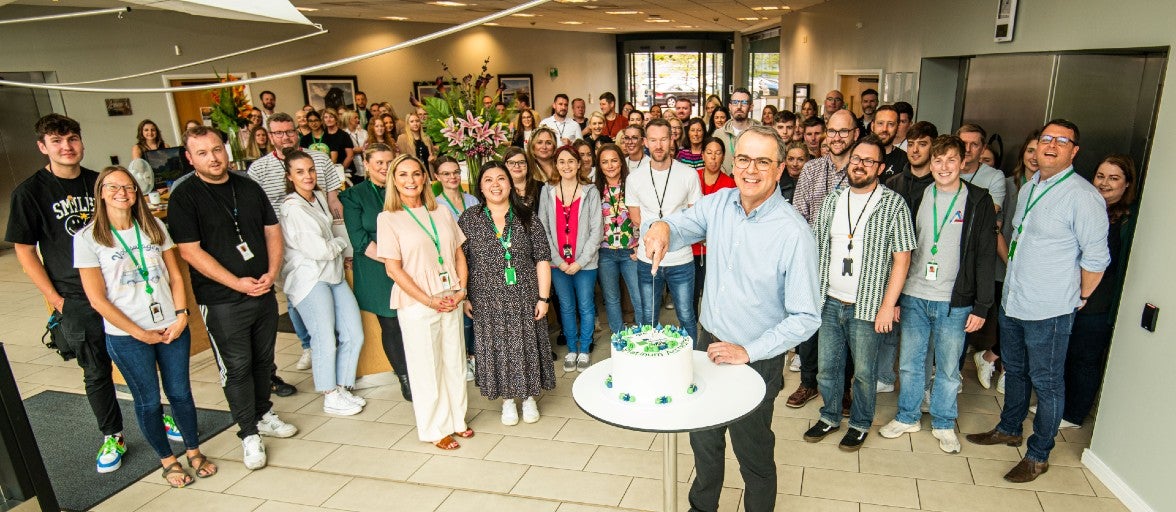 Newcastle Building Society is celebrating keeping its Investors in People (IIP) Platinum status.
Investors in People is an external accreditation that is awarded to organisations who are committed to investing in their people, leadership, and creating a great place to work.
The Platinum accreditation is the highest level that IIP award has. It's only been awarded to 6% of organisations that IIP assesses.
Our Society was first awarded Platinum in 2020 and we're so proud to have retained it for another three years.
Karen Brewerton, Chief People Officer at Newcastle Building Society, said: "Our colleagues are at the heart of our continued business success and are our most important asset – that's why this recognition means so much to us. A lot has changed since we were first awarded Platinum IIP in 2020, our business has grown significantly, providing our fantastic service and products to more customers, increasing our positive impact for our local communities across the region, and we've welcomed nearly 400 new colleagues to the Society.
"One thing that hasn't changed is our commitment to our colleagues and to being a great place to work. Retaining this accreditation for the next three years is a reflection of the passionate and dedicated team we have at our Society.
Graeme Mills, senior IIP specialist at IIP said: "I have worked with Newcastle Building Society as its Investor in People assessor for many years and have witnessed its journey to becoming an exceptional organisation that places its purpose at the heart of everything that it does.
"It recognises that to do so means putting its people at the heart of its cultural and commercial strategies. This has helped people at all levels feel connected to the business's purpose and influenced decision making at every level. It has shaped key commercial strategies like opening up branches in the community as well as day-to-day behaviours that have built strong, supportive teams.
"The pay-off is clear both commercially, seen through ever improving financial metrics, and culturally, seen through exceptional employee engagement scores and other people metrics. Its IIP survey scores are exceptionally high, and in many areas are the best in their sector."
Download the press release (PDF, 636kB).
Image caption: A group of colleagues gathered in our head office's reception to celebrate our IIP Platinum reaccreditation with cake. In the foreground, our Chief Executive Officer, Andrew Haigh, is preparing to cut the cake.