We belong with our communities, customers and clients and they with us. Developing that sense of belonging begins with our people. It's important to us that all our colleagues feel recognised, valued and understood.
Working here, you'll be part of something that's bigger than a day job or a business. Wherever you are, you'll get to make a real difference to people's lives. It's exciting and inspiring and once you've begun, you'll want to do more of it. We'll be there to make sure you continue to develop, realise your potential and feel fulfilled.
As a building society, it won't come as a big surprise that we have built a strong sense of community here. We believe that we can achieve more together and put great emphasis on teamwork – celebrating successes and recognising and valuing everyone's contributions.
Ours is a fair community where we treat people as individuals. We don't think this means giving everyone the same – we think this means giving people the support they really need and treating people the way they want to be treated – an approach which extends to our customers, communities and clients.
Each of our colleagues is unique – just like you. And just like you, each brings their own perspectives. We value each different person and believe that the more diverse our community, the stronger it becomes. And every voice has a chance to be heard through regular colleague surveys which shape our inclusive culture.
Read our Diversity, Equity and Inclusion policy.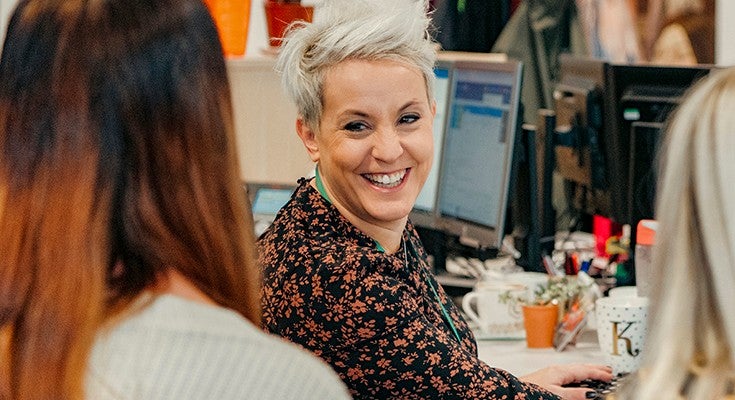 If you're interested in finding out more about what drives our culture – check out our guiding principles.