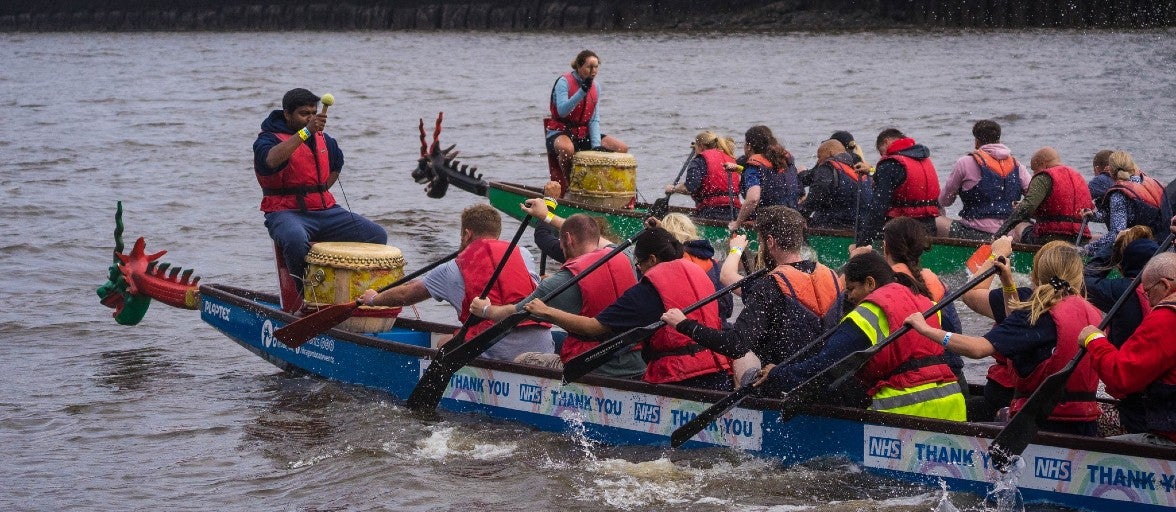 We're taking part in NE1's Newcastle Dragon Boat Race to raise money for the Newcastle Building Society Community Fund.
Newcastle's Dragon Boat Race is an annual event that brings together charities and corporations for a day of fun and fierce competition on the River Tyne, all to raise money for worthy causes.
Teams take part in a series of races along the Tyne in dragon-themed boats, paddling as fast as they can for first place.
Last year, a team of colleagues, along with friends and family, proudly represented the Society, battling it out for victory against nine other organisations from across the North East.
Once again this year, we've got an adventurous team of colleagues ready to row on the mighty Tyne and raise money for the Newcastle Building Society Community Fund, which provides grants to local charities across the North East, Cumbria, and North Yorkshire.
If you'd like to support our rowers, come down to Newcastle Quayside (in front of the Law Courts) on Friday 29th September and cheer them on.
The day's activities begin at 9am and in between the races there's lots of fun to be had on dry land.
You can also donate to our fundraiser by visiting our JustGiving page.
Image caption: The blue dragon boat in the foreground is our team from last year. They're rowing for first place during one of their heats against another organisation.