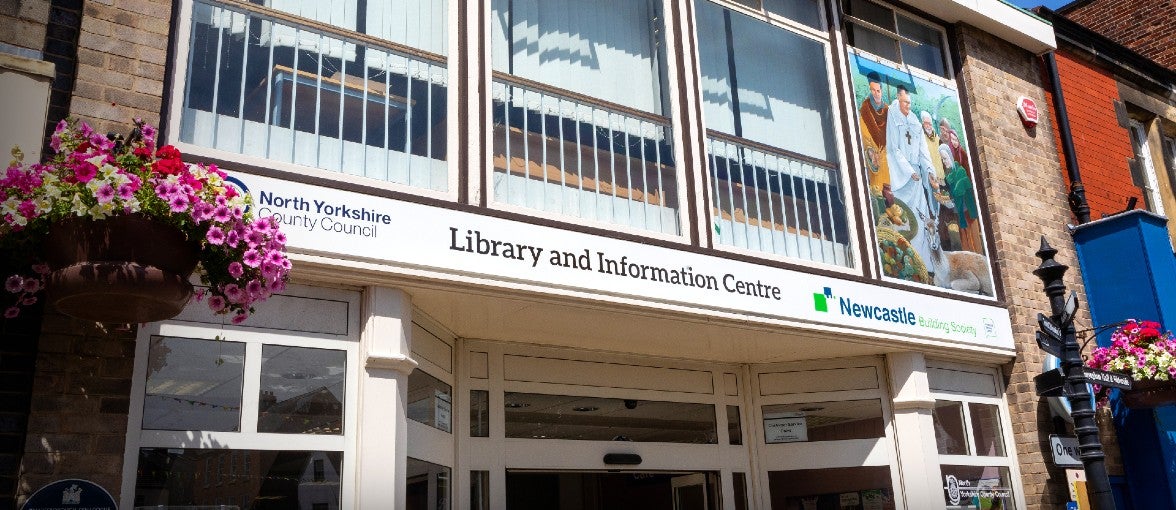 More than half of UK adults (52%) have seen a rise in the multi-purposing of services in their local area
Common examples of multi-purpose services are Post Offices which double as shops (52%), convenience stores used for parcel drop off / collection (42%), and supermarkets incorporating a pharmacy (40%)
Our new branch in Knaresborough is located inside the town's popular library
It might sound like a 'novel' approach but our new branch based within Knaresborough library is our fourth community partnership branch, following success with a similar model in Yarm, Wooler, and Hawes.
The innovative approach is an example of the multi-purposing of services, which also includes things like Post Offices which double as shops, convenience stores which can also be used for parcel drop off and collection, and supermarkets incorporating a pharmacy.
To take a closer look at the changing face of UK high streets and understand the rise of multi-purpose services, we've created our first Hybrid High Streets report.
The survey of 2,004 people found that nearly half (49%) of respondents would like to see more multi-purpose services, with the two main reasons being so that shops and services aren't lost (58%), and to keep the local area vibrant (57%).
And most people (80%) told us that the cost of living crisis means it's really important for people to be able to speak to someone in person about financial matters if they need to.
Discover more about Hybrid High Streets here.
The research for Newcastle Building Society was carried out online by Opinion Matters between 20/07/2022 and 26/07/2022 amongst a panel resulting in 2,004 nationally representative respondents. All research conducted adheres to the MRS Codes of Conduct in the UK and ICC/ESOMAR World Research Guidelines. Opinion Matters is registered with the Information Commissioner's Office and is fully compliant with the General Data Protection Regulation (GDPR) and the Data Protection Act (2018).