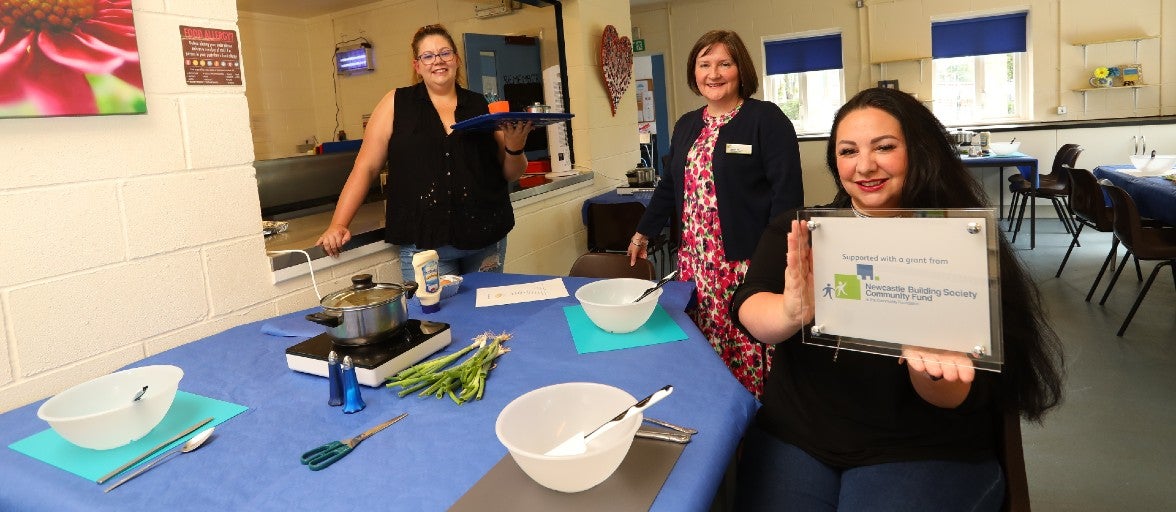 Download the press release here.
Dozens of adults with learning disabilities across Newcastle are getting the chance to try a range of new activities thanks to a new initiative set up by Cornerstone Benwell and the help of a £1,758 grant from the Newcastle Building Society Community Fund at the Community Foundation.
Cornerstone Benwell's weekly Welcome Project supports around 25 service users from across Newcastle, allowing them to try out new activities from chocolate making and cookery to making crafts and bath bombs.
The grant will help the charity buy all the extra facilities, materials and ingredients required for their weekly sessions.
In addition to the Welcome Project, Cornerstone Benwell runs a wide range of community support programmes and projects from its Armstrong Road headquarters, including its community café, emergency food bank, clubs for babies, toddlers and children, and also offers technology, employment and college support to any local people that need their help.
Amy Proud, operations manager at Cornerstone, says: "Through the Welcome Project, we're providing our learners with the chance to take part in activities and experiences which most of us would take for granted, but which might otherwise not be available to them, and it's been a real success so far.
"As well as giving learners the chance to try new things, our Welcome Project is also helping them make new friends and increasing their confidence.
"Any charity will tell you that finding funding is a real challenge at the moment and takes an awful lot of time out of their day, so being awarded this grant by Newcastle Building Society will make a big difference to our service in lots of different ways."