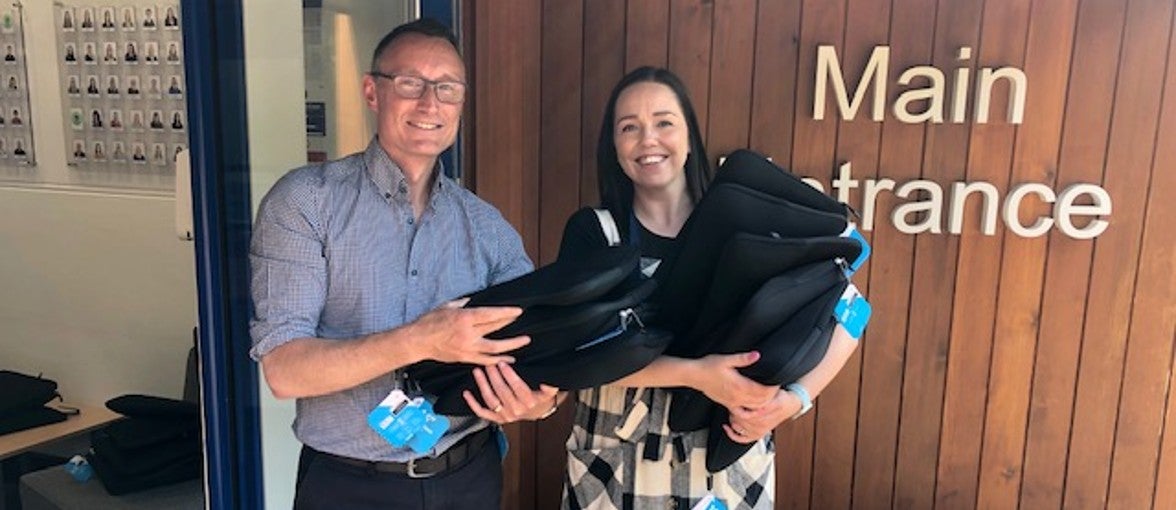 As part of our commitment to improving sustainability and helping our communities, we are repurposing a collection of laptops for schools across the region.
Two of the schools to benefit from the donation of equipment are King James I Academy, Bishop Auckland and Grange First School in Gosforth, Newcastle.
Paul Edwards, Head of Enterprise Risk & MLRO, said: "Digital skills are more important than ever for our young people and we're thrilled to be able to support Grange First School with the donation of this equipment, assisting the children at Grange in their learning and development activities."
Chief Information Officer, Manila McLean, added: "Digital literacy is essential to our world as it becomes ever more connected. Today's schoolchildren are our data scientists and software developers of tomorrow.
"We believe it crucial that we equip children with the tools they require to nurture and develop their talents, enabling the North East to remain competitive for years to come.
"Hopefully this will make a difference to each school and child who utilises them."
More laptops are due to be delivered in the coming months.