We wanted to find out more about the impact of bank branch closures across the UK
Across the UK, over 5000 bank and building society branches have closed since 2015, leaving a huge gap in the provision of convenient face to face financial services in our communities.
We commissioned some research to find out more about the impact of branch closures and found that access to cash remains hugely important.
By investing in our branch network we're helping to restore access to financial services in communities across our region. Opening in unique locations and working with like-minded partners, we're sharing spaces and tackling issues around access to cash.
Here's what we found: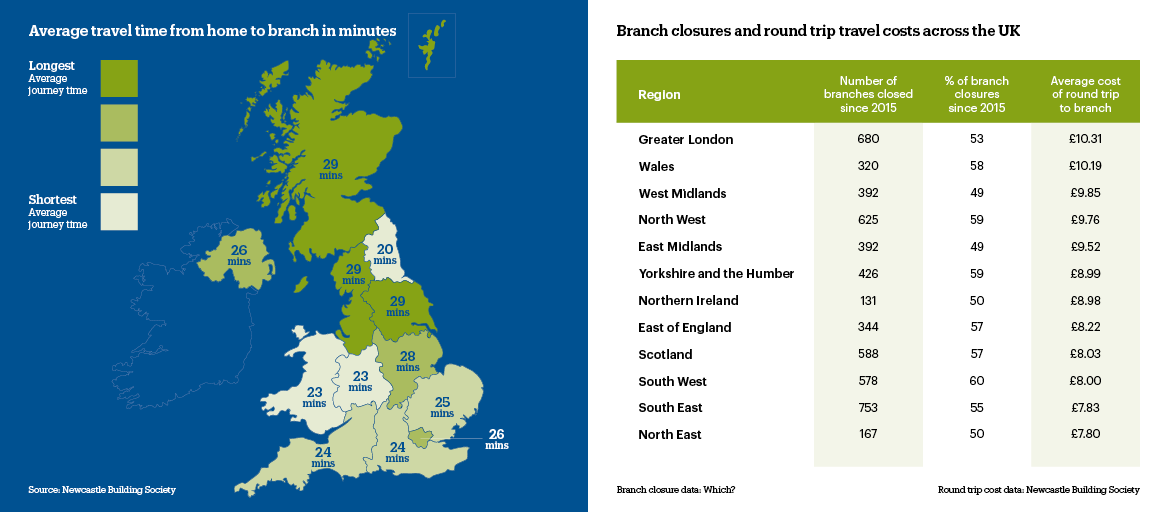 The cost and time involved in visiting your local branch varies depending where you are in the UK.
Residents in the North East benefit most from the convenience of local access to branches. The average journey time to a branch takes just 20 minutes, at a cost of £7.80.
Those in London bear the cost of the most expensive round trip – totalling £10.31 – with an average travel time of 26 minutes.
People in the North West, Scotland, and Yorkshire and Humber have the longest travel time, an average of 29 minutes, whilst nearly a quarter of people in Northern Ireland (24%) have a round-trip of more than an hour to their local branch.
The percentage of people who said banking is no longer possible due to branch closures:
28%
The percentage of people who visit their local branch weekly:
14%
The percentage of people who are worried their nearest branch will close:
38%
Our pilot project with OneBanx aims to tackle some of these issues facing people across the UK. The OneBanx multi-bank kiosk allows small businesses and personal customers of any bank on the Open Banking network to withdraw and deposit cash from their account. The pilot is taking place in Knaresborough and Gosforth, and is part of our ongoing investment to our branch network and commitment to providing accessible face-to-face financial services in our communities.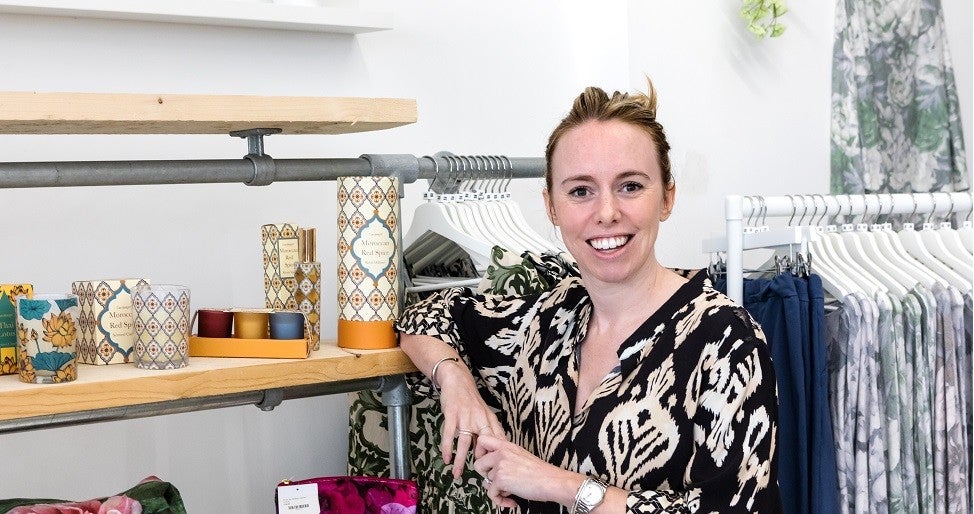 Hearing that customers and businesses will be able to withdraw and deposit cash is such a great boost for the town. In the past having limited access to cash withdrawals and cash change for businesses can have a real impact on sales and in these challenging times for businesses this really is a huge support and I welcome the Newcastle Building Society as an amazing addition to the town and local community.
Research conducted by Opinion Matters for Newcastle Building Society among 2,021 nationally-representative UK adults, and 500 small business owners, from 09.01.2023 – 11.01.2023. Opinion Matters abides by and employs members of the Market Research Society which is based on the ESOMAR principles.